Freelance Business analysis Developers Available for Hire
Hire Now
Freelance Business analysis developer in Vancouver, Canada
Full-Stack CEO, Lean Startup Consultant, Super Genius, Force of Nature
Director of Technology / Senior Consultant (Aequilibrium) Team lead/project manager/product manager on mobility project for confidential client; team speed hailed as "unbelievable". Solution Architect (ESSA Technologies) Rearchitecture, rewrite, user interface/experience redesign of ESSA's flagship fish water management tool to bring it in line with relatively modern day technologies Design, business requirements, architecture, development for an environmental Decision Engine for use by water conservation agencies across North America Solution Architect (Students Finance System 2.0) (Alberta Advanced Education (Government of Alberta)) Release of 'Phase 2' of the Student Finance System (4 other web applications - Payments, Part Time Applications, Loans Administration, Correspondence) ...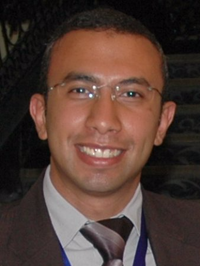 Hire Now
Freelance Business analysis developer in Riyadh, Saudi Arabia
Business Applications Developer / Business Analyst
- I have 10 years' experience in software development industry. - I have worked in commercial business projects for the different sectors; Government, Enterprises, Military and Private. - My areas of expertise include Requirements Gathering & Analysis and Development of Software Solutions for Business Applications and Business Intelligence Programs.
Hire Now
Freelance Business analysis developer in Savage, United States
Senior PHP Consultant
I've worked in all phases of the software development life cycle, taking projects from idea to full implementation. In addition to development, I provide services in

business analysis

and project management.
Hire Now
Freelance Business analysis developer in Sete Lagoas, Brazil
Software Engineer and Developer
When I get to real tech market I confront the data and business environment this was a fundamental experience to build up my concepts about business and its rules.
Hire Now
Freelance Business analysis developer in Hamilton, United States
Lead Software Engineer - Writing code for 21+ years
Highly experienced in assessing business problems and creating enhanced business process flows and software solutions.
Hire Now
Freelance Business analysis developer in Scarborough, Canada
Senior iOS + iPhone + iPad app developer / mentor
I have engineered dozens of software programs and most of them required full life cycle of business analysis.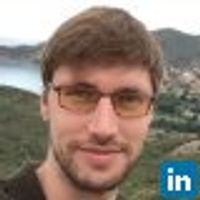 Hire Now
Freelance Business analysis developer in Lewes, United States
"Full-stack" native iOS engineer (Swift)
I have a university diploma in Computer Science with specialization in Business Analytics. Always use these knowledges to formalize and validate requirements before starting actual development process.
Hire Now
Freelance Business analysis developer in Guayaquil, Ecuador
Android/Web developer ready to help and work alongside you
I love developing software and enjoy learning day by day. Always focused on delivering great and satisfying experiences in the products I work. Perfectionist and pragmatic to get the job done.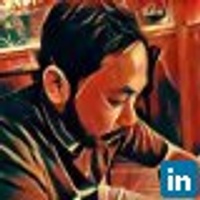 Hire Now
Freelance Business analysis developer in Long Island City, United States
Full stack architect and developer / Technical Product Manager
http://www.michael-park.com I have been the Technical Director at 2 of the top 10 most innovative agencies of 2010 according to Fast Company, and have a demonstrated track record of contributing success and innovation. Some of my biggest projects include Aol's online dating service, love.com as well as RepNation, a crowdsourced social marketing platform. I have also deployed some of the first large scale applications on Microsoft's Azure cloud computing platform. I have architected and lead development on large web application projects for 2 of the top 5 largest companies in America. I have also worked with small creative teams to help break through technical barriers on award winning campaigns - including a Cannes Lion. I have a strong technical background in architecting, developing a...
Hire Now
Freelance Business analysis developer in Columbus, United States
Cross-Layer Business Technologist (programming, design, integration, data, agile/scrum, security, you name it!)
I have a broad and diverse background that includes a degree in Physics as well as over 30 years of experience in Information Technology, including focuses on Application Development, Systems Architecture, Performance Tuning and Risk Mitigation, Project Management, Network Security, Application Security, Database Design/Optimization, Automated Software Verification, IT Automation, System Administration, Agile Project Management, Team Development, Mentoring, Disaster/Recovery Planning, Data Warehousing, and IT Strategy. My technical skills and experience have been gained across a wide variety of business domains, including IT Management, Finance, Banking, Mortgage, Transportation Logistics, Online Retail, Human Resources, Clinical Research, Restaurant Operations, Healthcare, and Busine...
Hire Now
Freelance Business analysis developer in Vancouver, Canada
Fullstack Dev, Scrum Coach and Start-ups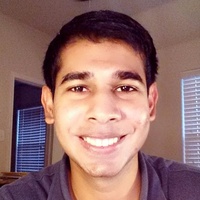 Hire Now
Freelance Business analysis developer in McKinney, United States
Senior Analyst - BI & Data Science
A highly driven Senior Analyst and IT professional offering strong skills in research, analytics, information systems and database management (mgt), within healthcare & public health domains. Have extensive experience in the development & upgrading of database systems & analytical techniques. Adept in managing and analyzing data in a fast-paced environment.
Hire Now
Freelance Business analysis developer in 's-Hertogenbosch, Netherlands
Full Stack Clojure developer/process optimization consultant
I have an MSc in Computer Science, with a sound background in algorithm design, mathematical modelling of processes, simulation, mathematical optimization. I apply these techniques to help customers improve their business processes and reduce cost. In order to provide a working solution, I have specialized into full-stack Clojure development: server-side/backend-processing and ClojureScript web-based frontends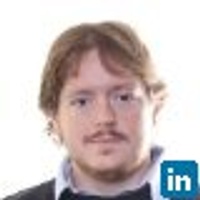 Hire Now
Freelance Business analysis developer in Norfolk, United States
Creative, Adaptive, Transparent, Excited to Learn and Teach
I am a creative developer with extensive and varied experience, that excels on fast paced teams that emphasize clean, efficient designs and well-structured projects. My experience has touched a wide array of industries from library management services, to tax accounting, hospitality, healthcare, and decision support services. I excel at rapid integration of new technologies and have used a multitude of different technologies including nodejs, Angular, sequelize, WPF, ASP.NET (Web Forms, MVC and WebAPI), Knockout.js, JSON, Lua, and many others.
Hire Now
Freelance Business analysis developer in Minneapolis, United States
Product Strategist, UI/UX designer & FED 10+ yrs Exp in web tech, Google Expert, Certified Design Sprint Master
Google Developer Expert (Product Strategy + UI/UX) - Certified Design Sprint Master I'm a Product & UX designer with heavy front-end dev experience. I enjoy helping to solve the "visual" challenges created by designers who don't code as well as working with designers to help them discover other techniques to accomplish their goal. In the past I've taught classroom courses covering web technology, web development, marketing and design theory. I want others to succeed and I'll work to make sure you understand the why, not just the how. My specialty is product strategy. I'd love to help you define solutions, understand users, make business decisions, test assumptions and make better products!
Need to Hire a Senior
Business analysis
Developer?
Get Started
Are You a
Business analysis
Developer?
Get paid while making an impact. Become a Codementor for the next wave of makers.
Apply Now