Alon Burg
Average Rating
5.0
(8 ratings)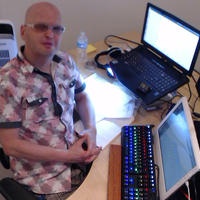 Alon is very knowledgable in regards to node, npm, ubuntu, jenkins, and selenium. He helped me to get headless testing up and running. This involved debugging why webdriver-manager would not start. Eventually we got it working. Thanks Alon!
Alon is awesome! He helped me work through a particularly gnarly nested attributes issue in a legacy code base. Super patient and kind. Highly recommend.
Alon was such a huge help, I cannot thank him enough. At very short notice & with an average connection, he filtered through a HUGE rails/backbone/coffeescript app to help me solve my issue. I had contacted several mentors before him who were experienced enough, but not willing to filter through such a large app. He jumped straight in to help. He also made sure that I understood the solution, rather than just doing it himself. I would highly recommend him, particularly for Rails, JS & Coffeescript problems.
Alon was great to work with and I highly recommend him. He really knows his way around rails and how to thoughtfully work towards a solution. Thanks!