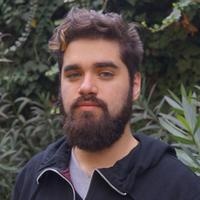 Nicolas Fernandez
Developer, Mentor, Functional programmer and CTO @ SantiagoLab
$10.00
For every 15 minutes
I'm a passionate developer enamoured with teaching, learning and solving real problems. For me, code is an awesome tool that should be respected and cared for, so that the products we build are able to solve real problems today, and be flexible enough to change, adapt and grow for tomorrow's ones.
Average Rating
5.0
(2 ratings)
Nicholas is a great mentor. He was very efficient in helping resolve my issues. His communication is great. I look forward to working with him again.
Did a great job talking me out of something too complicated and bringing me to a simple solution.