Freelance Bugs Developers Available for Hire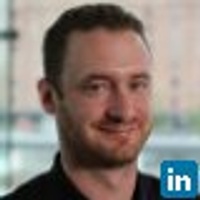 Hire Now
Freelance Bugs developer in Johnson City, United States
Experienced Architect, Team Lead, and Mentor
I thrive on identifying and solving

bugs

using TDD and pragmatic refactoring.
Hire Now
Freelance Bugs developer in Akron, United States
Professional Problem Solver
I am an expert in front-end design and development. I can manipulate css can javascript to do my bidding no matter the situation. My real skill lies in my ability to find and fix strange

bugs

and 10/10 times figuring out why something in css/html/php/javascript is doing whatever it is doing.
Hire Now
Freelance Bugs developer in Bondi, Australia
WordPress Superhero
More than 6 years working with WordPress sites, plugins and themes. Also do PHP, HTML, CSS and jQuery, but WP is my stronghold, and what I'm constantly learning about. Try me. I'm ready. Fell free to write me for out of Schedule requests.
Hire Now
Freelance Bugs developer in Oakland, United States
I am Jigar Joshi a Computer Science & Engineering graduate , enthusiastic software developer, Having very good experience in Java, Java EE enterprise application development, continuous integration, cloud app deployments, cloud infrastructure.
Hire Now
Freelance Bugs developer in Berlin, Germany
I am Pepijn, from Amsterdam, Computer Science graduate and Team Lead of a young development team. If you're looking for someone with a young approach to things, I am your guy. Through my own job I have the oppurtunity to always work with the bleeding edge technologies of new languages.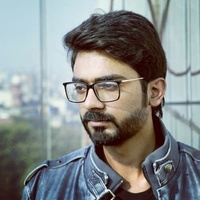 Hire Now
Freelance Bugs developer in Lahore, Pakistan
Mobile Application Developer (iOS/Android) at Quantum CPH
Known for writing efficient, maintainable and reusable code that preserves privacy and security. I love to keep my hands dirty in coding, designing solutions, code review & in most of all kind of tech work. I have an extensive experience of developing innovative and complex Android Apps. • 3+ Years Quality experience in Android Application Development in Social Networks, Health Related, Network Streaming,Bluetooth and Serial Communication, Sockets etc. • Rich experience in Mobile app development and efficient implementations of Standard applications and distributed applications. • Rich experience in integrating Bluetooth hardware devices to Android Apps. • Hands on experience in developing ecommerce application like, Food Ordering, Online Shopping along with delivery tracking. • Basic...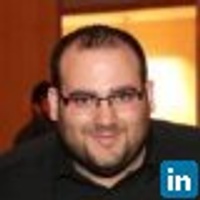 Hire Now
Freelance Bugs developer in Nicosia, Cyprus
Full Stack JavaScript Developer
I am an experienced Full Stack JavaScript developer, with an experience of 10 years in the field. My experience working with many different platforms and projects drove me to learn more and more about the field. My specialties include development methodologies to help a developer be more efficient and avoid

bugs

in the code (the QA Anarchist), web debugging, refactoring, software architecture, web standards, performance optimization.
Hire Now
Freelance Bugs developer in Kiryat Ono, Israel
Elm and agile enthusiast
I love technology and front-end development in particular, with over 5 years of experience both as a hired pro in a high paced team for huge projects and as a freelancer for small company's side project, I found Elm brings order to chaos and believe it's the best technology one can choose today.
Hire Now
Freelance Bugs developer in Elin Pelin, Bulgaria
I work as front end developer. My pracitse is rather low on the matter, but im working on brand new sites with all the functionality you want to get using SASS or regular css depends on the client needs. Other from the important, my main job is as designer (psd).
Hire Now
Freelance Bugs developer in Ashburn, United States
OOCSS, SASS, LESS, Device, and Browser Issues
Hi Everyone, I am a CSS architect. I have developed custom/integrated frameworks for large scale companies. I am very familiar with CSS issues, OOCSS models, device, and browser issues. If you have a bug you can't figure out, send me a message. We'll walk through it first at no charge. If I feel I can help you, we'll move forward!
Hire Now
Freelance Bugs developer in Virginia Beach, United States
Experienced Software Engineer
I am a software engineer with over 10 years of experience. I am passionate about software development and constantly try to learn and improve. I enjoy mentoring other developers and helping to solve problems.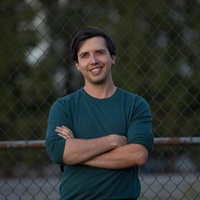 Hire Now
Freelance Bugs developer in Vancouver, Canada
Mapping | Javascript | Wordpress
I grew up and live in Canada, and I'm a front-end dev and mapping expert. I created Mapster, an interactive mapping company, and have worked on hundreds of projects over the years. http://mapster.me http://victortemprano.com
Are You a
Bugs
Developer?
Get paid while making an impact. Become a Codementor for the next wave of makers.
Apply Now