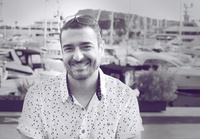 Bruno Ripa
Senior Software Engineer, Freelance
How to make it to Product Hunt front page in 2 weeks
After spending more than one year developing features I thought users might need on my last MVP, Unicooo. I picked the idea of YouTube Classified from my side project to-do list and planned to finish
1
Setting Up a React.js Environment Using Npm, Babel 6 and Webpack
In this blog post, we are going to see how to set up a React development environment without being sidetracked by the tools. Hopefully, this will help you develop a lean approach when setting up a development environment.
Webpack-Dev-Server (3.6.0): What I Wish I Knew
Learn how to best avoid some common pitfalls with Webpack.