Not looking for Browser Developers? Find other types of developers:
View Profile
Freelance Browser developer in Berlin, Germany
Coach at Code Branch
Co-founder of Code Branch, where we coach students and entrepreneurs.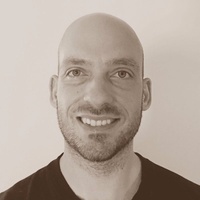 View Profile
Freelance Browser developer in Athens, Greece
Efficient problem-solver with software engineering background, a PhD, and a knack for entrepreneurship.
With over a decade in actual experience writing everything from quant trading to large-scale web applications, my focus is on being effective and producing quality software that does as it is expected to. I have a keen interest in teaching/coaching and have done so in a formal capacity before.
View Profile
Freelance Browser developer in Bradford, United States
Web Designer willing to go the extra mile
Navigating Web Design and HTML + CSS comes naturally to me. I understand the relevance of future technological direction and its impact on the design formats we use today. Just as I love Web Design, HTML and CSS, one of my passion is to share my experience and knowledge through collaboration where all participants benefit. I make sure every person I mentor takes away new, solid knowledge condusive to their fields. I mentor with simple to understand language and terminology, clear examples and honest patience. Every time you have a lesson with me, I guarantee you will level up. 🎓 My knowledge in Web Design can be found in further detail in Smashing Magazine: https://www.smashingmagazine.com/author/ricardozea/ If you are more interested what I have to say about this realm, below are t...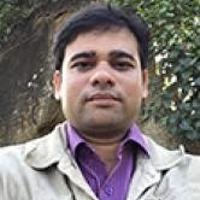 View Profile
Freelance Browser developer in Bengaluru, India
Sr Front End Developer | HTML | CSS | Javascript | JQuery | Bootstrap | Accessibility | Photoshop | WordPress Theming | SASS | Flexbox
An web professional with around 8years' rich experience in the areas of web development using HTML/XHTML, CSS 2, CSS 3, Bootstrap,Foundation Photoshop. Experience in creating rich UI development emphasizing on pixel-perfect implementations with modern programming methodologies and useful interaction design. & I will not charge you if I can't fix your issue :)
View Profile
Freelance Browser developer in Budapest, Hungary
IT Architect / Consultant - Ex: @Google, Built mobile apps for Hollywood celebrities, let's chat!
Hi, Awesome to see you checking me out! Let me know what I can help with! I have been a frontend developer at Google, did full-stack engineering at IDG (the parent company of PCWorld, Gamestar etc.), built apps for celebrities like Dan Bilzerian and currently leading developers as an IT Architect at Blockchain Consulting, one of the largest Bitcoin + Blockchain companies. I also do security testing (Discovered vulnerabilities in Tidal, government websites, tsu and other services) and build my projects / startups.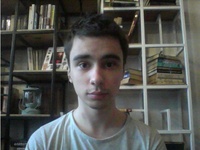 View Profile
Freelance Browser developer in Krasnodar, Russia
Сurious Full-stack developer
Hi! My name is Sam! I'm passionate full-stack developer. At the moment I work in S Media Link Compnany - one of the biggest development centers in South Russia. In parallel I study computer science depths in Krasnodar state University. We are spending a lot of time for data structures, algorithms and moundations of mathematics like linear algebra, mathematical analysis and many other things. In free time I try to implement this theory in real algorithms and problems using many python libraries. Aside from working on the web, I like to play with some new modern technologies like Machine Learning, Blockchain, microcontrollers and so on.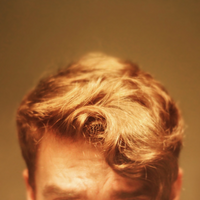 View Profile
Freelance Browser developer in East Hampton, United States
JS/CSS/frontend web developer and UI/UX designer
I'm a frontend web developer and UI/UX designer. I'm best at JavaScript and CSS, and have used several popular JS frameworks over the years, most recently React and Meteor (further back, Ember and Backbone). I was originally trained as a Rails developer at App Academy in SF, and love working in Rails codebases, but I usually stick to the client these days. Lately I'm into static site generators, e.g. Hugo and Jekyll, and the JAMstack approach. I design using paper, Sketch, and directly in the

browser

with CSS. My philosophy is influenced by the Stanford Design School's "design thinking", which emphasizes building empathy with the user. I can design your product for you, if you like, or use that skillset to support an existing design team, or just to implement their specs properly. I love...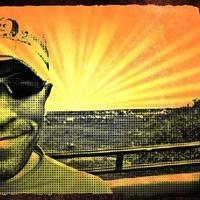 View Profile
Freelance Browser developer in New York, United States
AngularJS/JS/OO/All around developer
As a software engineer, I bring technical innovation as well as leading mentorship for the client. I am a hands on software engineer and architect, I apply a diverse skill-set across various platforms and languages that I have gained in my career. As a developer, I set overall technical & architectura goals and drive fbest pracices and implementation as well.
View Profile
Freelance Browser developer in Ashburn, United States
Full-stack JavaScript developer, UI designer
Hi, I'm Ionuț Colceriu. I design interfaces and create advanced JavaScript web apps. I've been doing web development for more than 10 years now. I'm good with HTML, CSS and JavaScript. * I sometimes post articles on my website: https://ghinda.net * I'm passionate about free software. * Progressive enhancement is still the way to build future-proof, accessible web apps. * Some of my projects on GitHub: https://github.com/ghinda * My professional experience on LinkedIn: https://www.linkedin.com/in/ionutcolceriu
View Profile
Freelance Browser developer in Capalaba, Australia
Australian full-stack developer/designer with almost 20 years of experience: Learn: advanced JavaScript/Typescript, HTML/CSS, software architecture/design, functional/reactive programming with streams, Photoshop, UI/UX design, career guidance and more.
Note: I am often in "away" mode when I am working. I work for myself though, so if you're reading this and would like a session with me, disregard my "away" status and shoot me a message anyway. I'll do my best to accommodate you. I also let my regulars add me on Skype, in order to message me more easily. We'll then tend to jump into Codementor for a session. "TEACH A PERSON TO FISH AND YOU'LL FEED THEM FOR A LIFETIME" My strength is helping you learn to code, debug, structure your application, and in general, how to be a good developer. If you want to develop the skills to build anything you can dream up- to switch easily from one language to another, to implement existing algorithms and data structures, design your own algorithms and data structures, analyse any codebase, debug any pro...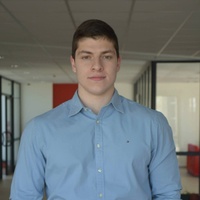 View Profile
Freelance Browser developer in Sofia, Bulgaria
Web Software Engineer experienced in Angular 5 and Ruby on Rails 5 | Founder of Centroida | Pluralsight author
Hristo has five years of experience managing and developing software development projects using web technologies. He has trained over 20 people in software engineering and written over 60,000 words in guides on Pluralsight. Apart from expertise in software engineering and software architecture, Hristo has an extensive background in business. He has consulted companies from different industries and created digital strategies that are custom-tailored to their needs. He has graduated the American University in Bulgaria with B.A in Computer Science and Business Administration. He was founder and president of The Hub - a student club that gathered students interested tech entrepreneurship, software development and innovation. The club hosted workshops on different technologies, organized fi...
View Profile
Freelance Browser developer in New Westminster, Canada
Web Application Developer & Project Manager. Rails, TypeScript/JavaScript, React, AWS, C#
I'm a freelance web application developer with substantial project management expertise. I've developed Rails applications, React interfaces, and deployed them in the cloud. I'm available for coaching, freelance work, debugging, and solution review! I'm generally available between 9AM and 7PM Pacific Time.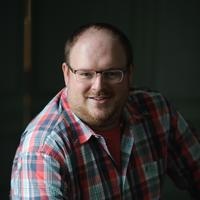 View Profile
Freelance Browser developer in Brownsburg, United States
I'm a full time developer working on Apex (Salesforce), iOS, Android, Visualforce (Salesforce html/css) as well as Ruby, Rubymotion, Rails, Angular.js and the rare php project.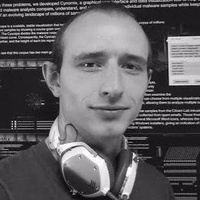 View Profile
Freelance Browser developer in Tampa, United States
Cybersecurity Researcher
With development experience working with five different startups over the past three years, Alex is experienced in both prototyping ideas from scratch as well as driving progress in existing platforms. As a self-driven freelance developer, a large part of his time was also devoted to non-coding tasks including communicating with clients, providing ideas and guidance, and rapidly becoming familiar with a new project or problem-space. He is currently doing research applying data science to cybersecurity problems such as malware analysis.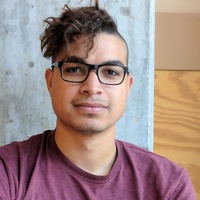 View Profile
Freelance Browser developer in San Francisco, United States
Creative coder. JS and game dev | Love Chillwave and Longboarding
Web developer with advanced experience working on large-scale Javascript apps and PHP backends. Specialized in rendering and DOM performance. Personal site - http://likethemammal.com
Are You a
Browser
Developer?
Get paid while making an impact. Become a Codementor for the next wave of makers.
Apply Now