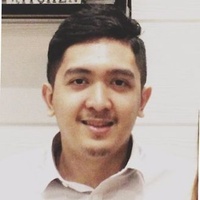 Brian
Angular and .NET Developer
I'm a .net full-stack developer with 3 yrs experience developing ASP.NET MVC apps. Usually, my role is in the back-end. To improve my front-end skills, I got interested in Angular development and never looked back.
My weapon of choice in SPA frameworks. I have developed apps using Angular 2+ and been active in stackoverflow answering Angular related questions. it is a big framework, and I constantly improving myself to keep up with the latest updates and learning new tricks. ( Just in case you are wondering why it is AngularJS, codementor won't allow to use the category to just "Angular" because that's the convention for the latest version of Angular)
I use Firebase as my back-end when I develop Angular apps because you can go up and running quickly. I have experienced with its real-time database and built-in authentication
Github repositories
aspcore-ng
Based from mosh hamedani vega project. Added some features
Creating a Rock, Paper, Scissors Game in Angular
Learn how to create a rock, paper, scissors game in Angular.
Angular – Display Current Location Using Google Map
using google map in angular application
Angular – Clear All of Your Console Logs in Production Build with Just a Few Lines of Code
Read about a trick to clean up your console.log statements everywhere in your code.