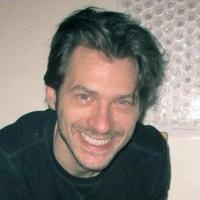 Brian Douglas
Sole Member at BMD Interactive Consulting, LLC
For every 15 minutes
I started working with Wordpress in 2005 for the occasional freelance project. In 2016 I became a full-time freelancer and adopted it as my primary platform. I have built custom themes and plugins, and vigorously pursued knowledge of the best practices in design and development. Two essential tips for Wordpress newbies: - Set up a local development environment to work from - Learn about child themes
My deepest experience with JavaScript has been in motion design.
Developed custom apps in the past, primarily work with PHP when customizing Wordpress.
Started coding HTML in Notepad back in 1997. I don't long for the days of using nested tables in order to achieve complex layouts, but I'm damn proud of the insanely complex ones I came up with to migrate a design from Photoshop to the browser.
In my career I have probably coded over a thousand animations for banner ads and rich media sites. Most of that was done in Flash, but since the plug-in's demise I have had no trouble migrating those skills over to HTML5. I am proficient in Google Web Designer, Edge Animate, Adobe Animate, as well as hand-coded animations using CSS and GreenSock's JS library.
Simplifying Content Management with Advanced Custom Fields
For this tutorial, we will build a "My Favorite Things" blog, set up custom field groups for each category, then add code to the single post template to display custom field data.
Average Rating
5.0
(3 ratings)
Brian did a great job helping me with a tradeshow kiosk project. He was fast, efficient and very informative. His code is clean too which is nice for edits later. Thank you Brian.
Great mentor he taught me a lot how to user Wordpress I Highly recommend Brian!!!
Brian is awesome mentor he really knows Wordpress very well and helped me debug problems he is an awesome teacher highly recommended!!!