Brett Romero
$20.00
For every 15 minutes
Software engineer and startup founder. I have experience in .NET/C#, HTML/CSS, iOS and Wordpress. I'm constantly expanding my skill set. I also have an MBA from Arizona State University.
Mountain Time (US & Canada) (-07:00)
Making a Bookkeeping App with NSUserDefaults and Complex Objects
In my previous article, the basics of how to persist data using NSUserDefaults were covered. Now we'll see how to persist custom classes that we create. These classes will be contained in an array. We'll save the entire array to NSUserDefaults.
Two Basic Ways To Populate Your UITableView
There are two main base ways to populate a tableview. The more popular is through Interface Building, using a prototype cell UI object. The other is strictly through code when you don't need a prototype cell from Interface Builder. Let's understand how these two are used and when should one be used over the other.
VIEW MORE POSTS
Average Rating
5.0
(2 ratings)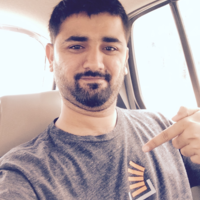 Good and honest client. Looking foreword to do more work for Brett