Find a mentor

Web Programming

Mobile App Programming

Programming Languages

Data Science /Engineering

Database /Operations

Others
Brett Romero
$20.00
For every 15 minutes
Software engineer and startup founder. I have experience in .NET/C#, HTML/CSS, iOS and Wordpress. I'm constantly expanding my skill set. I also have an MBA from Arizona State University.
Mountain Time (US & Canada) (-07:00)
I work with HTML/CSS at my current job and also through tutorials. I'm always expanding my knowledge in this area.
My current experience extends into features of C# 4.5. I've done a wide range of coding in C# and keep up with the latest developments in it.
I have experience working with SQL Server. This experience has come working for corporations. Most of my experience is related to T-SQL and writing various types of queries.
- installation of WP sites - configuration - adding plugins - modification the look of a WP site, including CSS - changing a regular WP site into a responsive web design
I have experience in optimizing blog posts, Wordpress sites, and youtube videos.
I currently have 8 apps in the iTunes app store. I also create iOS tutorials.
I've been programming in C# since 2005 for corporations. I've expanding my .NET skill set into winforms, WPF, WCF, and MVC.
What's New in Swift 2
At WWDC15, Apple announced Swift 2. This article will go over some of the features you're most likely to use. Swift 2 works with Xcode 7, which is also now available.
Making a Bookkeeping App with NSUserDefaults and Complex Objects
In my previous article, the basics of how to persist data using NSUserDefaults were covered. Now we'll see how to persist custom classes that we create. These classes will be contained in an array. We'll save the entire array to NSUserDefaults.
Two Basic Ways To Populate Your UITableView
There are two main base ways to populate a tableview. The more popular is through Interface Building, using a prototype cell UI object. The other is strictly through code when you don't need a prototype cell from Interface Builder. Let's understand how these two are used and when should one be used over the other.
VIEW MORE POSTS
Average Rating
5.0
(2 ratings)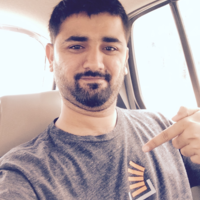 Good and honest client. Looking foreword to do more work for Brett