Brendan Barnwell
Average Rating
4.9
(79 ratings)
Jun 2016
Excellent mentor. Very clear in explaining solutions and extremely efficient.
In addition to solving my problem, Brendan is incredibly helpful at providing additional understanding of how to approach problems with Python / Pandas in order to get the most out of the framework, perform calculations efficiently, etc.
Oct 2015
I contacted this CodeMentor specifically because I am very familiar with their invaluable quality contributions on StackOverflow. Without mentors like this, learning Python would be 1 million times harder.
Jul 2015
Brendan helped me ENORMOUSLY today. He introduced me to new coding concepts. He solved my problem. He got code to run!!!
My mentor is trying his best. The problem is my situation. I'm in over my head with a problem that is way too hard and my coding is way too poor. He's very patient with me.
Provided a way to my problem that I found elegant and wouldn't have come up with. I do understand its elegance, though.
We established a longer-term relationship. I will be meeting with Brandon again. He's good at explaining things.
Apr 2015
Mar 2015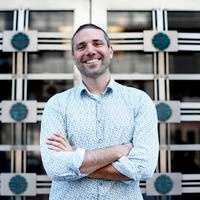 Brendan is very efficient and helpful. I'm happy to be able to work with him.
Feb 2015
Dec 2014
Excellent at problem solving and explaining. Knows python very well and the scientific computing libraries in it. Would hire again for sure.
Oct 2014
Brendan was very helpful and explained his suggestions well. He was receptive of my questions and answered them in a detailed manner to my satisfaction.
Aug 2014
Brendan rocks! Generous with knowledge and time.
Jul 2014
May 2014
Brendan was super helpful. I was mired in a python/pandas issue that was much easier to show than to describe given my level of expertise and Codementor turned out to be the perfect forum for getting to the bottom of what I was doing wrong. I'd recommend Brendan as a Codementor and will certainly seek him out next time I'm similarly stuck. Thanks!