Brendan Barnwell
I've been using Python since high school. I've used it extensively in a research context, both for my PhD and in independent projects. I've written GUI apps, web app backends, and scripts for data processing, analysis, and visualization. I'm adept with the "Scipy stack" of numerical and scientific Python tools: numpy, scipy, pandas, and matplotlib. I'm also familiar with scikit-learn and have used it for analytics competitions on Kaggle. I'm one of the top 25 Python answerers on StackOverflow. I have over 50,000 reputation on the site and have answered more than a thousand questions.
I used R fairly extensively in my PhD work for data wrangling, model fitting, and statistics.
Average Rating
4.9
(79 ratings)
Excellent mentor. Very clear in explaining solutions and extremely efficient.
In addition to solving my problem, Brendan is incredibly helpful at providing additional understanding of how to approach problems with Python / Pandas in order to get the most out of the framework, perform calculations efficiently, etc.
I contacted this CodeMentor specifically because I am very familiar with their invaluable quality contributions on StackOverflow. Without mentors like this, learning Python would be 1 million times harder.
Brendan helped me ENORMOUSLY today. He introduced me to new coding concepts. He solved my problem. He got code to run!!!
My mentor is trying his best. The problem is my situation. I'm in over my head with a problem that is way too hard and my coding is way too poor. He's very patient with me.
Provided a way to my problem that I found elegant and wouldn't have come up with. I do understand its elegance, though.
We established a longer-term relationship. I will be meeting with Brandon again. He's good at explaining things.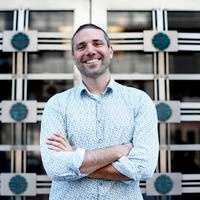 Brendan is very efficient and helpful. I'm happy to be able to work with him.
VIEW MORE REVIEWS