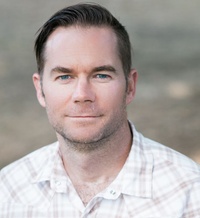 Brandon Brown
All Stack Developer & Automator
Man of many hats with an interest in custom web and automation solutions to streamline business process. I know what it means to be an owner and I take pride of ownership seriously. Proven track record of completing projects on time and on budget. Machine learning hobbyist. Former acupuncturist, herbalist, publisher, writer, teacher and hardware engineer. * Master of Science, Oriental Medicine, High Honors, National College of Natural Medicine 2010 * Certificate of Advanced Studies in Classical Chinese Medicine, NCNM 2010 * Bachelor of Science, Electrical Engineering and Computer Science, UC Berkeley 2000 * Bachelor of Arts, Cognitive Science, UC Santa Cruz 2000
Python and Django are my faves. So powerful and so compact. I created a custom full service practice management portal with Django and Django Rest Framework to interface with an AngularJS front-end. Massive 2 year project with multiple stakeholders in an iterative Agile dev cycle.
How and Why I Built a Customized Healthcare Practice Management Portal
Read about the challenges I faced and the key learnings I gained while building a customized healthcare practice management portal.