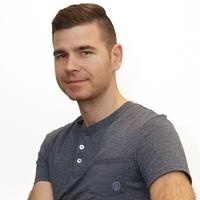 Boza Zec
Average Rating
5.0
(32 ratings)
Jun 2017
Great Mentor! I've worked through many complex issues with Boza
May 2017
Boza helped me solve a very complex problem with google maps in react. He is very good at thinking through problems and also explaining the solutions.
Boza is a great mentor, who is always able to solve the problem. He is great at debugging and understanding how everything works.
Boza, was very helpful in addressing my issue and help me build my real estate site. His way of thinking through all problems was very insightful and he's able to solve any problem you give him
Apr 2017
Fantastic session. Thank you.
Great session. Thank you.
Focused on the issues I had and kept working at it until it was finished, great help. Thank you.
Mar 2017
Fantastic tutor, Thank you.
thorough explanations and examples, very helpful
Great help!
NicoleMontano13
Mar 14, 2017
Spectacular! Best help ever received! I am thrilled and so thankful to Boza for his careful assistance. He did not give up even with various challenges!
Feb 2017
Boza was great - he solved my problem!
good communication, willing to find solutions.