Not looking for Bottle Developers? Find other types of developers:
View Profile
View Profile
Freelance Bottle developer in Gaithersburg, United States
Senior Backend Developer with 9 years of experience
I am a Web Developer with expertise in Django, Rails and many more technologies. I love challenging projects and learning new things. Last year, I was the Lead Developer for a realtime Django project with Pythonic implementations of socket.io, postgresql, and angular.js. I am currently working as a Full Stack Ruby Developer at Ginza Markets Inc. Our main product is an innovative SEO and SEM application. www.ginzametrics.com I also have experience with other tools like fabric, capistrano, chef and all system administration tasks.
View Profile
Freelance Bottle developer in Los Angeles, United States
Product and Technology Leader, Core Developer
Technology leader, specializing in product design and strategy, end-to-end development, data-driven decision making and rapid innovation. Passionate about human-centered design, open source, lightweight and portable tools and platforms, and attempting to think outside the medium. Less is more, subtraction is better, turn down the noise. "Better to be a jack of all trades than a master of one (you will see more possibility then, you will be an empathetic leader to the experts, and you will be a more interesting person)." - career lessons from David Kelly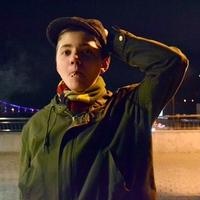 View Profile
Freelance Bottle developer in London, United Kingdom
A problem breaker
👨🏼 Ian Byrd 📚 BA Computer Science and Applied Math 🏆 Google Code-in Grand Prize Winner (2012, 2014) 🔨 С++ / Python / Go / JavaScript 💽 https://github.com/tucnak I'm Ian, a generalist engineer with primary expertise in backend engineer and cross-platform software development. I currently major in Computer Science and Applied Math. When it comes down to coding, my weapons of choice are primarily C++, Python, JavaScript and Go. My spectrum does not limit to these, but they are the ones I'm most likely to help you out with. I don't believe in doing things halfway. I truly believe that one must never run any code they don't have an idea of. That's why I'm here: I want to make sure struggling folks don't waste their precious time going through various challenging and so...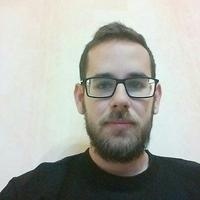 View Profile
Freelance Bottle developer in Lviv, Ukraine
Senior Python developer
I'm a Software Engineer and my main language is Python. I'm working about 5 years and made quite a lot of projects, related to web mostly(but also to some Linux-related things). Beyond actually development, I mentor team mates and do Python interviews quite often. I also do unit and automation tests, architecture design and so on. I will be glad to share some of my experience and help people to solve their problems.
View Profile
Freelance Bottle developer in Perth, Australia
Full Stack Web and Mobile Developer
Self-taught and passionate developer, I write mobile and web applications. I grew up with PHP, and now write a lot of Javascript (React, Angular, ...). Python is my second language, I absolutely love working with it. I also have experience in native mobile development.
View Profile
Freelance Bottle developer in Seattle, United States
First engineer on Siri, Ex AMZN and MSFT.
Hi! I like writing code. Big bits and little bits, from apps to massively scaled infrastructure.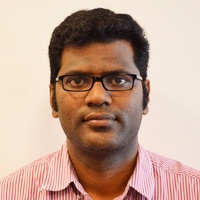 View Profile
Freelance Bottle developer in Rockville, United States
Have over 15 years of experience working on web and bigdata applications. Recently I have been working on Robotics applications. I have also been a core Django contributor.
I started my career in 2001 and have close to 15 years of experience. I have worked largely in enterprise, production ready applications. Few of the web applications that I worked had close to 1 million requests on a daily basis. Have worked on ETL applications that processes over billions of records on monthly basis. This enabled me to think much bigger and understand varied issues in building enterprise applications. Having worked on varied skillsets (Python, java, c++ )enabled me to understand the nuances of each of this programming languages and recommend tailor made solutions for different scenarios. My strongest language would be Python, Java and SQL but have a unique skill to quickly find answers using different technologies and provide the best possible world class solution. Late...
View Profile
Freelance Bottle developer in London, United Kingdom
Experienced developer with wide expertise. Teaching and mentoring experience.
I have a broad expertise in software development, from embedded programming, to full stack Javascript web applications. I have built several products from scratch over the past few years as a team lead and startup founder. This includes realtime components to web applications. I have a strong knowledge of functional programming, and Lisp-family languages, with an appreciation for functional design of applications. I founded and organise a Programmer's Study group, and we have studied Machine Learning in the past, and I would be comfortable teaching the principles of Machine Learning. You can find the code we created at the study group online here: https://github.com/CambridgeProgrammerStudyGroup/machine-learning I have taught game development programming (including for universit...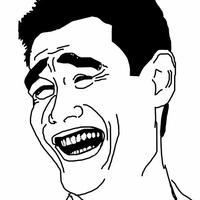 View Profile
Freelance Bottle developer in Ashburn, United States
Software Engineer (Python/DevOps)
If you require immediate short term assistance, then you may use this site to book a session with me. If you don't have the budget, then you might want to also try posting on Stack Overflow, where myself and many others donate our time for free to help the community.
View Profile
Freelance Bottle developer in Surbiton, United Kingdom
Experienced full-stack software developer with extensive design & refactoring capability
James has designed and developed software for many application domains, ranging from time-critical financial applications, to memory- and performance-critical embedded systems. He has over 20 years of professional software development experience, in languages such as Java, Python, Scala, Kotlin, Perl and Javascript. James likes to build reliable software, so he makes extensive use of appropriate testing tools like JUnit, Selenium, py.test & mocha to ensure that the software works and keeps working. He's a big fan of automation and in an ideal world, promotes the use of "deploy on green" technologies - reducing the lead time from idea to production code as much as possible.
View Profile
Freelance Bottle developer in Córdoba, Argentina
Full Stack Developer
Experienced full-stack developer with diverse and creative technical background, ranging from web games (single and multiplayer), to IoTs, and social mobile applications. Worked in various team sizes: 4 man start up, all the way to a 5000 employee corporate company. DevOps experience creating Vagrant environment versions for exploratory development and Bash/Ansible scripts for automation, production installation, and management. Always willing to give a hand with 110% effort along the way.
View Profile
Freelance Bottle developer in Kusadasi, Turkey
Sr. Developer & DevOps at Doktorsitesi.com
I am a 37 years old Developer & Computer Scientist who works with passion & add values to projects participated in. Linux enthusiast.
Are You a
Bottle
Developer?
Get paid while making an impact. Become a Codementor for the next wave of makers.
Apply Now