Freelance Boto Developers Available for Hire
Hire Now
Freelance Boto developer in Ashburn, United States
Founder of a Ruby on Rails consultancy, 20 years of full-stack development in multiple languages
Howdy! If you work with me, you'll find that I'm patient, a good listener, and am great at tracking down annoying bugs. I used to run one of the largest Ruby on Rails shops in the world. I started as a Rails Engineer, shot up the ranks, and eventually ran the company as Partner and de-facto CEO. Before and after, I've worked as a freelance full-stack developer in a wide variety of languages. I started programming in 1997 and have been loving it ever since.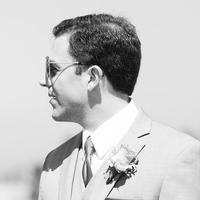 Hire Now
Freelance Boto developer in La Jolla, United States
Technology Entrepreneur - Startup Consultant/Advisor
Passionate, customer-focused serial entrepreneur and technology product development leader for over 18 years. Have worn many hats ranging from writing code and leading teams of developers and designers, to marketing and pounding the pavement, selling door to door. Enjoy building companies and products selling to everyone from consumers up to the largest enterprises in the world. Love leading by example from the trenches and developing stronger teams.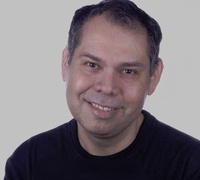 Hire Now
Freelance Boto developer in San Mateo, United States
Devops fanatic with 18+ years of overall experience
DevOps hacker. Love to create infrastructure as automation. http://blog.serverbooter.com
Hire Now
Freelance Boto developer in Singapore, Singapore
Experienced SRE and Java / Python Developer
DevOps engineer who love to ensure things are fast and automate everything I can. Love Python for all sorts of scripting needs but also enjoy writing Java services for high performance, low latency backend.
Hire Now
Freelance Boto developer in Oulu, Finland
With almost 20 years of programming experience, of which 15 years professional, I have delivered software from embedded systems to distributed, games to social media web applications, operating system kernels to video processing, to writing CAD tools for designing railway safety systems. My strongest programming languages are C, Python, Java and JavaScript, each of which I know like my own hands and each of which I have programmed in for more than a decade.
Hire Now
Freelance Boto developer in San Diego, United States
AWS wizard with full stack experience across all software lifecucles
I am an easy going guy. I believe in the agile process, it works. I goto work every day and deal with a million issues but it doesn't bother me because I love what I do. I learn quickly, I listen and I am a firm believe in the team come to the right solution, not some manager on high make decisions.. I hustle hard every day at work because I take pride in what I do Personally: Video Games Music, Sports, Learning new things, enjoying all San Diego has to offer
Hire Now
Freelance Boto developer in Sandy, United States
Software engineer and consultant with over 12 years experience in full stack web development (PHP, Python, Node.JS), RESTful web services, and integration projects.
Jamie Adams is a freelance consultant and software engineer. He has a diverse background in software engineering and architecture, dev ops, and database administration. Jamie has architected web applications as a freelance consultant and in house engineer, for startups, large enterprises, and everything in between. He has worked in a variety of domains, from ecommerce to social networking to industrial automation. He has over 10 years experience with PHP and its popular MVC frameworks, as well as extensive experience with SQL, NodeJS, Angular, ExtJS, Python, REST and SOAP APIs, Docker, AWS, and a host of other technologies.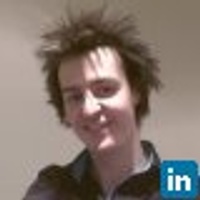 Hire Now
Freelance Boto developer in Vancouver, Canada
Senior Full Stack Software Engineer
I am a professional full stack software engineer with extensive experience creating and delivering web, mobile and desktop applications. I have worked as part of excellent teams at a range of highly successful companies, from big VFX houses to small seed stage startups, in London and San Francisco. This has given me the experience of creating and delivering products from the ground up as both a full time employee and freelance developer, working in house and remotely. During this time I have lead teams of developers and managed project lifecycles in their entirety. I am available for short or long term projects on a part time freelance basis. I offer high quality craftsmanship and can assist in any stage of a project. I am happy to arrange a video call with anyone that has a project th...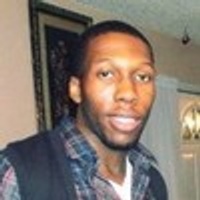 Hire Now
Freelance Boto developer in Houston, United States
I like learning. A lot. What I enjoy even more are opportunities to apply what I've learned and watch my work manifest into tangible, measurable results. My IT career began in a student-ran start-up at Rutgers University that focused on providing fellow students with premium study materials. That's where I learned to effectively prioritize tasks, be flexible, and take ownership of situations. The experience taught me about business and stress, but most of all, it taught me how to view situations from the vantage points of all parties involved. I'd define "urgency" after assessing the needs of the customer, my team, and the overall business, and only then react. I became comfortable with the notion that priorities can change swiftly and that it's necessary to think on my feet in order to ke...
Hire Now
Freelance Boto developer in Ashburn, United States
Consultant. Engineering + Business + Product
I often work with my brother (he's front-end/UX/UI/graphic design). To learn more about us, check out: http://uplift.agency Product Management and Eng Lead, Web and Mobile Development, Full-stack development, Python, JavaScript, SASS/LESS I enjoy making decisions with high impact and building products FAST. My favorite roles are challenging, cross-team and cross-functional. I have years of startup experience including running my own, and am currently spending a large chunk of my time doing product management work: prioritizing, req gathering, building specs, setting goals, running meetings, getting things built efficiently.
Hire Now
Freelance Boto developer in Seattle, United States
First engineer on Siri, Ex AMZN and MSFT.
Hi! I like writing code. Big bits and little bits, from apps to massively scaled infrastructure.
Hire Now
Freelance Boto developer in Ashburn, United States
Lead software engineer chez Airbus Group
Entrepreneur, software engineer and occasionally a photographer. http://e-nouri.com/
Hire Now
Freelance Boto developer in Boulder, United States
Software Engineer at PrintWithMe
I am passionate about solving problems, whether that means helping design a UI, or breaking a problem down into parts. I get a lot of energy from trying to meet the needs of my clients, or of my team, or of the community my projects serve. I want to help create opportunities where they didn't exist before, while gaining skills and empowering others. I currently work part-time as a contractor for a cool Chicago startup called PrintWithMe. Strong experience as a full-stack web developer with Python, Django & Flask Development, MySQL & PostgreSQL, HTTP and ReSTful APIs, JQuery & Backbone.js, HTML5 and CSS3, Amazon services like EC2, EBS, RDS, and S3. Here's a few live projects I helped make: - http://crime-punishment.smartchicagoapps.org/ - http://convictions.smartchicagoapps.or...
Hire Now
Freelance Boto developer in Cambridge, Canada
Software Developer
I am a software developer, in the sense that I help bring software to life, whether it is through programming, testing, enabling continuous integration and deployment, documentation, or reaching congruence with other team members, teams, and client representatives. I love to make life easier for others by advocating for internal and external consumers, supporting the team with the best tools available, and enabling developers of all levels to excel in what they do. I love to learn, and spend a good portion of my time outside of work learning new concepts and technologies in the field. I enjoy sleeping, volleyball, and watching e-sports in my spare time. I also write at blog.neverendingqs.com
Hire Now
Freelance Boto developer in San Francisco, United States
Multidisciplinary engineer and entrepreneur with a reliable history of product improvement and hands-on experience in small and large teams. Former EMT, machinist...
I like to be impactful, and stagnation is my probably the one thing that frustrates me most. I make a conscious and concentrated effort to understand the bigger picture well enough to know which little pictures need better resolution -- and then to fill in those missing pixels as efficiently as possible. In previous (and perhaps future) lives I've been a mechanical engineer, a machinist, and an EMT; I've directed musical theatre, I've been certified as a firefighter, and I've moved across the country on a motorcycle. I love learning, and am a meticulous communicator; I apply myself to whatever field I find myself in, and usually enjoy them all!
Are You a
Boto
Developer?
Get paid while making an impact. Become a Codementor for the next wave of makers.
Apply Now