Not looking for Boot2docker Developers? Find other types of developers: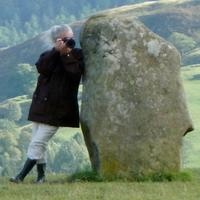 View Profile
Freelance Boot2docker developer in Barking, United Kingdom
CTO & Chief Hacker @ ConceptSauce ltd, consultant, poet and author
30+ years systems design and devops, tech lead on many startups. Consultant — introducing and using Docker workflows from dev to deployment, systems automation, lean workflows. Currently developing solutions in nodejs, golang (go), front-end, reactjs, ES6. 

"Whatever the job takes" would be a good motto I guess. Hardware, software, systems design, deployment strategies , linux admin, strategic planning and evaluation, even the odd bit of graphics and making the coffee when needed. Have to admit I'm no good at the coffee part - it's just not my cup of tea :) Have a specific need please ask, 30+ years covers a lot more ground than I put in here. Past clients include: Chaumet jewellers, Atari, Activision, Nomura, Guardian Royal Exchange Assurance, AA, RAC, Pioneer Concrete, MOD, NHS...
View Profile
Freelance Boot2docker developer in Brooklyn, United States
Professional Python Developer, Architect, Automation Expert
Professional computer engineer working as a python developer (Flask), with experience in automation and architecting web systems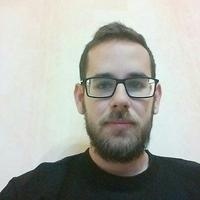 View Profile
Freelance Boot2docker developer in Lviv, Ukraine
Senior Python developer
I'm a Software Engineer and my main language is Python. I'm working about 5 years and made quite a lot of projects, related to web mostly(but also to some Linux-related things). Beyond actually development, I mentor team mates and do Python interviews quite often. I also do unit and automation tests, architecture design and so on. I will be glad to share some of my experience and help people to solve their problems.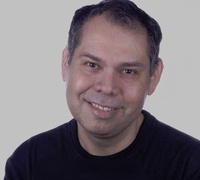 View Profile
Freelance Boot2docker developer in San Mateo, United States
Devops fanatic with 18+ years of overall experience
DevOps hacker. Love to create infrastructure as automation. http://blog.serverbooter.com
View Profile
Freelance Boot2docker developer in Lagos, Nigeria
Full-stack software engineer. Experienced with all stages of the software development cycle. Well-versed and multi-year experience with numerous programming languages, paradigms and processes. Udacity Reviewer.
Senior Engineer at Metro Africa Xpress (http://tcrn.ch/1R5bX3o), a last-mile delivery startup, where I lead the implementation of the full lifecycle of our products as well as orchestrating DevOps process within the organisation. I have quickly become a highly skilled developer with the majority of my experience being backend related working with tools such as Python, PHP & Ruby, and working with AngularJS and ExpressJS on the front. In terms of databases I have experience working with both SQL and NoSQL databases, and in relations to DevOps/workflow processes I am a sound user of CI tool Jenkins and have expert experience working with version control using Git - Additionally I am familiar working with testing frameworks. Being a keen learner, I do my best to keep up with current t...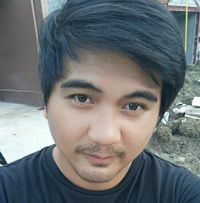 View Profile
Freelance Boot2docker developer in Marikina City, Philippines
Full-Stack Engineer using ReactJS Redux Laravel and Phoenix Framework
I am an enthusiastic individual with over six years of hands-on experience in full-stack development. I love programming.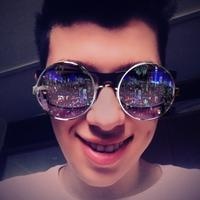 View Profile
Freelance Boot2docker developer in Southampton, United Kingdom
Full-Stack Developer, fell in love with programming at the age of 12.
Young and experienced developer, passionate about coding, startups, science and design. I love to work with technology, be it a programming language, a cool gadget or a robot. I like to learn, discover and make stuff. In my free time I read, swim, sleep and play computer games.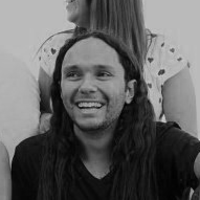 View Profile
Freelance Boot2docker developer in Belo Horizonte, Brazil
Software Architect with 10+ years experience ranging from Computer Vision/GIS/Remote Sensing to full-stack Web and Mobile development.
I'm a Software Architect who has worked professionally in a variety of areas, from large-scale web development, systems development, computer vision, GIS, Remote Sensing.
View Profile
Freelance Boot2docker developer in Juiz de Fora, Brazil
Go and JS developer. Passionate about development.
I'm not available at the moment. Sorry.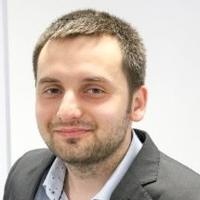 View Profile
Freelance Boot2docker developer in Bratislava, Slovak Republic
Javascript Developer
I am Alex, a javascript developer. I am actively focusing on web app development for 3 years. I started server side programming with PHP, but now I am doing node.js. I know html from the time when firefox was a little baby.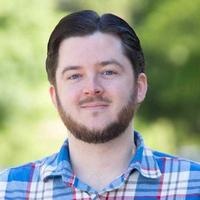 View Profile
View Profile
Freelance Boot2docker developer in Ashburn, United States
I began as a self taught programmer, where I learned the art of debugging. When I finally made my way into school at the University of Utah, it didn't take much for me to refine the finer art of computer science methodologies. I have been working professionally now for over 7 years. Throughout that time I have contributed to many OSS projects including FubuMVC, Ripple, React-Bootstrap, Karma, and Selenium, I have also championed other OSS projects.
Are You a
Boot2docker
Developer?
Get paid while making an impact. Become a Codementor for the next wave of makers.
Apply Now