Freelance Bookshelf Developers Available for Hire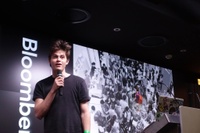 Hire Now
Freelance Bookshelf developer in Munich, Germany
React.js/Redux specialist
Hi! I'm a full stack developer who can help you with a variety of technologies. I have a degree from the University of Oxford in computer science and philosophy.
Hire Now
Freelance Bookshelf developer in Cincinnati, United States
Front End Engineering Instructor at The Iron Yard
I am a full stack developer who has a lot of experience using Wordpress, CodeIgniter, the MEAN stack and utilizing and building APIs. I also have knowledge in custom animations using LESS and Velocity.js. I love building APIS and helping people build their dreams, whether that be with the latest tech (MEAN, Node etc) or PHP ( laravel, Codeigniter). If you want to build something awesome get a hold of me. Some sites I developed in the last two months: http://endcyberattacks.com/ http://gothamsoccer.com/ http://www.madebydevs.com/ http://sundco.com/
Hire Now
Freelance Bookshelf developer in Goiânia, Brazil
Senior Software Engineer at Toptal
Experienced Software Engineer, worked on projects ranging from mobile apps to enterprise search solutions, proven experience with PHP, ASP, ASP.NET, Apache SOLR, FAST ESP, Java, C#, Objective-C, Swift, Golang, Rails and its libraries/frameworks.
Hire Now
Freelance Bookshelf developer in Pleasant Hill, United States
Ruby & Rails expert, author of Ruby Performance Optimization book. Frequent mentor on everything Rails and especially on Rails performance optimization
I used to be a university professor before switching to professional software development. Probably this is why I still love helping people. I can help you with everything related to Ruby and Rails. If you have the performance or scaling problem, I'm definitely the guy to ask. Over the last 10 years I became an expert on optimizing Rails applications, and, as the result, wrote the Ruby Performance Optimization book (http://ruby-performance-book.com).
Hire Now
Freelance Bookshelf developer in Houston, United States
A passionate creator who likes simple solutions.
Hi there! My name's Teffen and I'm a web software engineer. I've been building web applications for about 6 years and make cinematic music in my free time.
Hire Now
Freelance Bookshelf developer in Berlin, Germany
Software Engineer
I enjoy building or participating in the building of world-changing, problem solving systems, and my vast skill-set makes it easy for me to find purpose in almost any aspect of system development. I am particularly interested in SME business development technologies, e-Commerce systems and creative integration Specialties: Systems analysis and design (both conceptual and implementation). Software Engineering & Algorithms. Digital marketing and programmatic advertising. Problem solving!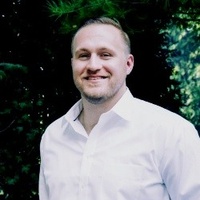 Hire Now
Freelance Bookshelf developer in Chicago, United States
Engineer & Entrepreneur
Freelancing: I help businesses realize their goals through the application of technology with heavy focus on web-based software development. Over the past 7+ years I've worked with a slue of different organizations including a company that was accepted into Y-Combinator, another that was acquired by a fortune 1000 and other startups in the Chicago area. Mentoring: I love to build relationships and help budding engineers grow into their roles. I can help you move from a mid to a senior or a senior to a manager, as I've made those jumps myself and have helped others do so. If you are interested in either of my services please reach out so I can start to help you and/or your business grow.
Are You a
Bookshelf
Developer?
Get paid while making an impact. Become a Codementor for the next wave of makers.
Apply Now