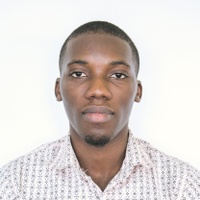 Bolaji Olajide
A life-long learner and mentor.
Average Rating
5.0
(39 ratings)
Mar 2018
Bolaji found the issue quickly and fixed it! React Native with Redux
Feb 2018
Great, resolved my issue and mentioned a useful resource
Extremely helpful and kind! Thanks!
Jan 2018
Perfect solved my issue within 10 min, Really great!
Good developer, fixed issue
quick and very knowledgeable - will definitely use again for my projects
Very Thorough and explained everything as he went through my code to solve my issues. thanks
Responsive, and got me through another roadblock
Good at quickly understanding the code, good communicator, skilled developer
Very good at explaining things.
Dec 2017
Great solution, communicated effectively, good explanations
Found a way around my code logic and implement efficient algorithms and tests. Thanks Bolaji.
So so helpful and got everything sorted so quickly :)