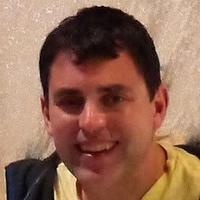 Bob Lennes
Seasoned PHP CodeIgniter, jQuery, and SQL Expert
$20.00
For every 15 minutes
Bob has over 15 years experience and will solve your issues. Bob can troubleshoot your problems quickly. Bob also has experience in various programming languages including C# and PHP on the backend and HTML5/CSS3/jQuery on the frontend. Bob's preference for frameworks is those using the MVC or MVVM patterns. Bob specializes mostly in the enterprise web application side. On the database side, he mostly uses MySQL snd SQL Server. He has also written a few Cordova mobile applications. On the side, Bob also has created hybrid mobile applications and worked with specialized applications, such as an Amazon Alexa Skills Kit app. He has also worked with Wordpress, including combining that with Codeigniter. He is the creator of a modern PHP framework leveraging CodeIgniter called Ignition Go.
Creating a Full-blown MVC Web App using PHP5 or PHP7 & Ignition-Go
This tutorial will walk you through the creation of a simple but full blown web application. In Step 1, we'll be getting and installing a framework, creating and configuring a database, and setting up the main web app with a login screen.