Freelance Bluemix Developers Available for Hire
Hire Now
Freelance Bluemix developer in Lagos, Nigeria
I speak Ruby
Deploy cognitive apps on

Bluemix

using Watson APIs. I also deploy my apps on using cloud foundry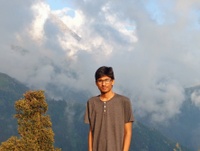 Hire Now
Freelance Bluemix developer in Bengaluru, India
HackerRank SDE Intern | Full Stack Developer | Programmer | Google Code-in Mentor
I used

bluemix

to host one of my projects.
Hire Now
Freelance Bluemix developer in Ashburn, United States
Maintainer of clojure DevOps System
Michael Jerger is CEO meissa GmbH and maintainer of dda - pallet , an open source framework ConfigManagement similar to salt or ansible. Besides my passion for Java Clojer is the new one. In Clojure development is simply faster ...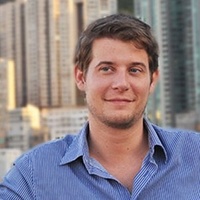 Hire Now
Freelance Bluemix developer in City of Victoria, Hong Kong
Full Stack Developer: Ready to aid and abet the self-proclaimed geek.
Since the impressionable age of 12 years old, I've been excitedly coding and eagerly solving problems - tech and otherwise. To this day, I more than welcome the supposedly unsolvable and the utmost challenging. I pride myself on my love of learning and desire to expand and further my knowledge on tech topics, and hope this energy is something I can share in influencing others. I am a full stack developer (15+ years experience), with strong knowledge & passion for Golang, AngularJs, CouchDB, AWS and your good old fashioned HTML/CSS. At PassKit, I head up our Engineering team, and am responsible for leading our Enterprise Client integrations. It's my job to make it a piece.of.cake. for other techies, marketeers and companies to get their content into the exciting space that is Mobile Wal...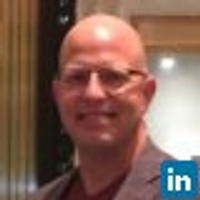 Hire Now
Freelance Bluemix developer in Concord, United States
Versatile deeply experienced technology leader and developer
A strong information technology leader with more than 20 years of experience in software development, consulting, and aligning technology to support sales and marketing initiatives. 20+ years of software development lifecycle experience leveraging Java technologies Experienced leading teams through complex applications of cutting-edge technology Expert in systems design, articulating vision, and managing implementation Proficient in identifying risks and developing risk mitigation plans Demonstrated technical thought leadership throughout career Thorough knowledge of healthcare industry standards and regulatory impact Excellent people management, communications and interpersonal skills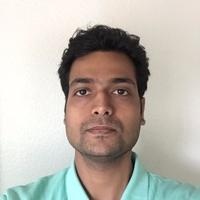 Hire Now
Freelance Bluemix developer in Jaipur, India
Consultant | Technical Speaker | Startup Founder | Full Stack Developer | Chatbots | AI | Machine Learning | JavaScript | jQuery | NodeJS | AngularJS | MongoDB | MeteorJS | ElasticSearch | Firebase | Android | Ionic | Mocha | Digitalocean | MySQL
** Full Time Consultant, Entrepreneur, Developer. ** ** One Minute Quick Video Intro : https://www.youtube.com/watch?v=ylxt9a-izOw ** Consult Startups and Development Teams. ** **Go Ahead and Schedule a Session with me, would love to talk to you ! **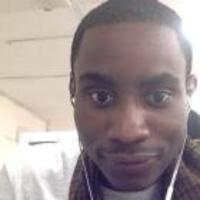 Hire Now
Freelance Bluemix developer in Lagos, Nigeria
Simplicity is key.
* Comfortable on both sides of the stack. * Workflow is mostly Agile. * Enjoy solving problems. * Believes in mentoring - genuine students could get lower rates. * Want to know more? Feel free to reach out :)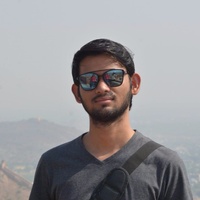 Hire Now
Freelance Bluemix developer in Noida, India
Google Summer of Code 2017 Participant with Open States || Python Developer
Google Summer of Code 2017 Participant with Open States . Working Experience with Django, Flask, Amazon Web Services, Heroku, Bluemix, SQL & NoSQL Databases. Open Source Developer at Open States. Portfolio :: http://www.hiteshgarg.co
Hire Now
Freelance Bluemix developer in Ashburn, United States
Full-stack software engineer. Experienced with all stages of the software development cycle. Well-versed and multi-year experience with numerous programming languages, paradigms and processes. Udacity Reviewer.
Senior Engineer at Metro Africa Xpress (http://tcrn.ch/1R5bX3o), a last-mile delivery startup, where I lead the implementation of the full lifecycle of our products as well as orchestrating DevOps process within the organisation. I have quickly become a highly skilled developer with the majority of my experience being backend related working with tools such as Python, PHP & Ruby, and working with AngularJS and ExpressJS on the front. In terms of databases I have experience working with both SQL and NoSQL databases, and in relations to DevOps/workflow processes I am a sound user of CI tool Jenkins and have expert experience working with version control using Git - Additionally I am familiar working with testing frameworks. Being a keen learner, I do my best to keep up with current t...
Are You a
Bluemix
Developer?
Get paid while making an impact. Become a Codementor for the next wave of makers.
Apply Now