Freelance Binding Developers Available for Hire
Hire Now
Freelance Binding developer in Berlin, Germany
Senior Web Developer
I do consulting and web development. I've worn many hats but these days I tend to help startups and coach junior programmers.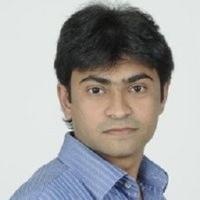 Hire Now
Freelance Binding developer in Houston, United States
SharePoint & .Net Consultant
• Over 8+ years of experience in Technology space with primary technology focus area as SharePoint (2013, 2010, 2007) Application Development and various Microsoft Technologies. Adept in both development and consulting in order to design and deliver large and complex. • 8+ years of experience in designing and developing various applications using SharePoint, Office 365 and .Net. • Strong experience in Client side development and building rich apps in Office 365 and SharePoint using jQuery, Knockout, MVC and Entity Framework. • Vast experience on solution design, implementation and product customization on different versions of Microsoft SharePoint Products • Respond to RFP and estimation at levels like Ballpark and detailed backlog. • Worked on Server Object Model/ Client Object Model/RE...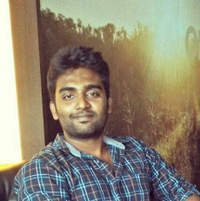 Hire Now
Freelance Binding developer in Hyderabad, India
Front end web developer.
Bhargav is an experienced Full stack Developer who is excited about complex problems. His passion is the web and strives to help peers build blazing fast apps for the Internet. He is able to work on : - React.js on the client and the server with Flux/Redux - React Native - Angular.js , Angular 2 and D3.js - Android , Playframework with Java and Python - Git - MongoDB and PostgreSQL Some of my repos - Timezone compare - https://github.com/imbhargav5/timezone-compare - Trello API Promisified- https://github.com/imbhargav5/trello-promise - TDD in react - https://github.com/imbhargav5/codementor-officehours - Offline dictionary - https://github.com/imbhargav5/dictionary-offline
Hire Now
Freelance Binding developer in Amritsar, India
Full Stack Web/Mobile Developer, Teacher
My name is Baljeet Singh and I am a Full Stack Web/Mobile Developer. I have a bachelor's degree in computer science. I started out learning to code by building websites in PHP, but have since worked with many other technologies such as Laravel, AngularJS, Ionic, VueJS, Express etc. on both frontend and backend. I love both worlds nowadays. I have been a self-taught learner as long as I can remember and what I really love is sharing my findings and learnings with the world through blogs, websites and in-person. I highly encourage you to have a look at my website if you are curious. I love the quote "Teaching someone else is the best way to learn". When I am not programming or designing with a computer, I like to practice vocal music and music production. I love playing computer games an...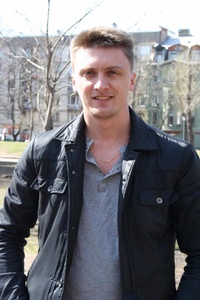 Hire Now
Freelance Binding developer in St Petersburg, Russia
Senior Software Developer and System Architect
Software professional with over 15 years of diverse application experience in Mobile, Enterprise, Server, Internet, and Personal Computer systems. Excellent problem solving and communication skills. Hardworking team player who is also able to work independently.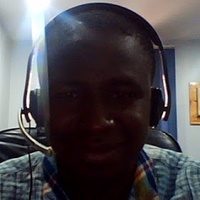 Hire Now
Freelance Binding developer in Lagos, Nigeria
Ruby on Rails Angular 2 React Developer. Got a problem? Let us solve it together
My name is Ogbara Godwin, I am an experienced Ruby on Rails developer. I also work with Angular 2 and React. Aside from this, I enjoy using Typescript and building Bots. Got a problem? Let us solve it together
Hire Now
Freelance Binding developer in Roehampton, United Kingdom
Hire Now
Freelance Binding developer in Bangkok, Thailand
Node.js & Android contractor in the Bitcoin space
Currently living in Asia (Taiwan), I work as a mobile¹ mobile² freelance developer. I have extensive backend experience and a passion for [Material] Design. ¹ - as in moving freely - traveling, ² - as in handheld device - Android.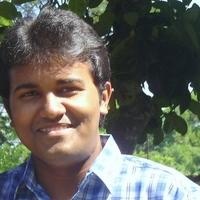 Hire Now
Freelance Binding developer in London, Canada
Geek & freak about computer
Doing research as part of my Master's Thesis in collaboration with IBM @ Western University. I am also teaching undergrad students @ Western University. My key programming languages of choice node.js, java, python, php. I am equally sound in computer science theory and applications.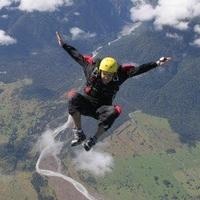 Hire Now
Freelance Binding developer in Preston, Australia
Expert software engineer, Architect and leader of Server (.Net & Node.JS) & Client (html & Javascript - AngularJS & React) side technologies - 15 Years of experience
25 % Discounted rate for first time students. 15 years experience, An expert full stack .Net + client side leader, technical Architect of software projects from proof of concept stages to client delivery. coding in an agile environment. Highly developed intellect and communication skills while embracing excellent business understanding, with sound levels of initiative, an innovative 'out of the box' thinker and a true commitment to excellence.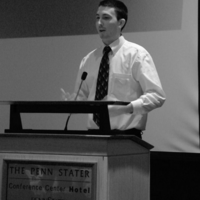 Hire Now
Freelance Binding developer in Baltimore, United States
Front End Mastermind
I have worked at a fortune 100 company for two years now developing customer facing applications that are used by thousands of users daily and generates millions in revenue. I have also worked for a startup and a fortune 500 consulting company where I leveraged my knowledge across many domains and projects.
Hire Now
Freelance Binding developer in Ahmedabad, India
Android Developer
I am having 3.5+ years of experience and can help you with android bugs.
Hire Now
Freelance Binding developer in London, United Kingdom
Full stack software architect, expert in C#, Ember.js and AWS
I've developed automation and data integration software since 1995, for TV stations such as BBC, Disney Channel and Discovery Channel, and more recently for retail and public environments for digital signage. I now work extensively with C# and Ember.js and contribute to the Ember.js open source community. My expertise is in solving the hard stuff. I believe strongly that good software is 90% good architecture. By solving the generic problem first, the specific problem becomes easy. Changing the requirements of the problem later becomes easier, and testing and scalability tends to also be easier. I design with the future in mind, whether that is making something internet scalable or by designing the right plugin points and API early on.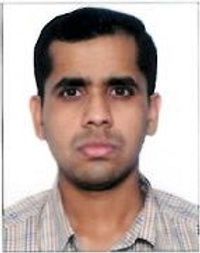 Hire Now
Freelance Binding developer in Mumbai, India
Hire Now
Freelance Binding developer in Newbury, United Kingdom
Entrepreneur,IT Consultant
Its Janshair Khan! Software Engineer turned Entrepreneur and Founder of Tapdevs. My core expertise are using internet in right manner, Leading Projects related to software development that includes Mobile apps development, Website Development and anything that lies in category of Internet & Technology. My Areas of interests are Software Services: As an IT Consultant of Tapdevs, I am offering my services to manage projects in field of mobile applications engineering , Web Engineering, embedded systems and all new trends/gadgets entering in market that requires software engineering. Consulting: Taking up consulting assignments to help global enterprises set up and execute strategies for entering the Pakistani market and hiring the right people. Volunteering: Working closely with...
Are You a
Binding
Developer?
Get paid while making an impact. Become a Codementor for the next wave of makers.
Apply Now