Bianca Gandolfo
Engineer, Educator and JavaScript Enthusiast
$15.00
For every 15 minutes
I have been teaching people how to become better software engineers or enter into the industry for the first time for the past 3 years at Hack Reactor. I have held many roles from technical mentor, web developer (internal tools), lecturer, job coach, curriculum developer, and product manager. I have worked with hundreds of students and dozens of projects and am excited to bring that experience directly to you. When I'm not coding you can find me creating curriculum and teaching for various non-profits and platforms such as Girl Develop It, Laboratoria, Pluralsight, Udemy, Frontend Masters and more.
I have been teaching JavaScript for the past 3 years. I have popular courses on Functional Programming, JS Fundaments, and Data Structures/Algorithms on Frontend Masters, Udemy and Pluralsight.
I have been creating websites in HTML/CSS for 10+ years.
Average Rating
5.0
(1 rating)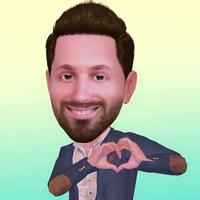 Bianca made sure to clearly understand my issue at hand, and came up with a great solution in a timely manner. Looking forward to working with her again.