Not looking for Bi Developers? Find other types of developers: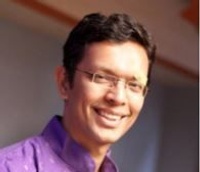 View Profile
Freelance Bi developer in Dhaka, Bangladesh
Experienced MSBI (SSAS, SSIS, SSRS) & Power BI Consultant
Shahnewaz is a MSBI consultant and is responsible for projects delivery across different IT sectors with Business and Technology teams working in onshore and offshore. He has 10 years of industry experience in handling high-end IT projects, data transformation and modeling as well as developing performance management dashboards. Functional Expertise: Automation expert Excellent communication skill Master Data Management Enterprise Data Integration and BI Requirement Analysis Project Management Core Technical Expertise: MSBI Stack (SSAS, SSIS, SSRS) Power BI Tableau Power Query for Excel ASP.NET MVC MySQL C/ C++, Java, VB, C# JavaScript, JSON, Ajax Data validation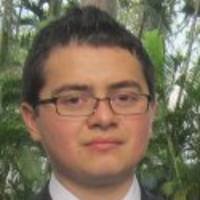 View Profile
Freelance Bi developer in San Salvador, El Salvador
Java and Jenkins Certified Professional with more than +6 years coding,
I am an experienced Java Developer with strong core language knowledge and experienced in developing and design application with high performance. I have worked with several technologies for in a diversity of application servers for example Weblogic, Glassfish, Tomcat, Websphere, etc, along with technologies as EJB, JPA, JSF, JSP, Spring Data, Spring MVC, Services (Rest and SOAP), JAXB, JDBC, JMS, besides I have worked along with technologies such as Oracle

BI

Publisher, Jasper Server, Jasper Reports. I have strong knowledge working in an agile model speeding up deliveries along with tools such as Jenkins, Nexus, Artifact, Maven, Ant, to accelerate deliverables across environments and reducing risk while its deployment through Continuous Integration and Continuous Deployment. I have been...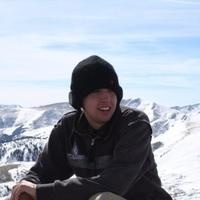 View Profile
Freelance Bi developer in Winona, United States
Senior Datawarehouse Developer
Hi! I'm Nate Green and I work professionally as a data warehouse developer. I have a bachelor degree in Computer Science from Winona State University. I have been a professional coder since 2007 and a hobbyist coder since 1990. I am passionate about using technology to create unique solutions to interesting problems.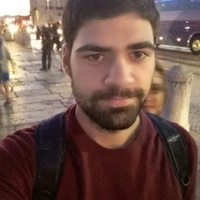 View Profile
Freelance Bi developer in Camponogara, Italy
Data Scientist
Experienced data enthusiast, with strong interest in applications of Deep learning and in particular in NLP.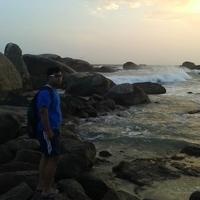 View Profile
Freelance Bi developer in Indore, India
Senior Full Stack Software Developer and R expert
I am 2010 graduate batch from Michigan State University having Bachelors degree in Mathematics. From then I have worked with a breadth of companies from software giant EBAY to a 1 year old startups. In EBAY, I have lead a team of 4 engineers. I have solid grasp of software engineering and worked with very interesting technologies.
View Profile
Freelance Bi developer in Alpharetta, United States
Software Architect with more than 10 years of experience in .NET World
I am a Software Architect who has been part of several enterprise products development teams. I have worked for large companies to start up companies. I like to get my hands dirty with programming almost every day. This keeps my skills fresh.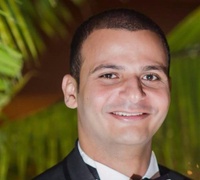 View Profile
Freelance Bi developer in Al Jizah, Egypt
Software Engineer Team leader
Expert in SAP ABAP & Oracle & MYSQL & Microsoft SQL and etc .....................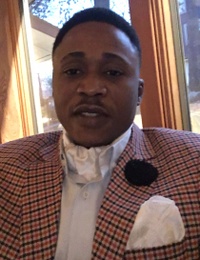 View Profile
Freelance Bi developer in Atlanta, United States
Solution Developer, Consultant, Software Engineer, Tutor
Adekunle graduated from Ladoke Akintola University of Technology with a Bachelor's degree in Computer Science. His experience involves writing, testing and deployment of desktop, mobile and web applications across different domain and industries. Adekunle majors in the development of both front and backend technologies that drive enterprise solutions. He also has a great working knowledge of Robotic Process Automation using Blue Prism, Salesforce, ETL, Reporting and Database systems which include Microsoft SQL Server and MySQL and has programmed against the aforementioned extensively. Adekunle has developed and deployed enterprise applications to Private, Public and Government sector to run their day to day activities and operation among few. He is a Microsoft Certified Professional, Mi...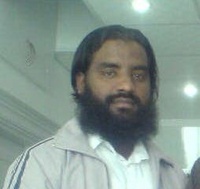 View Profile
Freelance Bi developer in Lahore, Pakistan
Senior C# ASP.Net MVC AngularJS Developer | JQuery SQL Reports Guru
Over the past 13 years, I have designed, developed and managed a wide range of applications. I have provided complex solutions for top companies including The New York Times, Walmart, Beam, Live Help, Decisions, DigitalRep, Matrix Protection, Knowledge Shop. I am also highly demanding expert for reports, dashboards. Recently used skills: 1. C#, ASP .Net, ASP. Net MVC, ASP. Net Core, CSS, CSS3, HTML, HTML5, Twitter Bootstrap, WebAPI 2.0, Owin, DocX, ZenDesk, APIs, Json, twilio, SVN, TFS, GitHub, BitBucket, Trello. 2. AngularJS, Node.js, JavaScript, Jquery, TypeScript, KnockoutJS, FabricJS, ContentBuilderJS, VideoJS, PhantomJS, CasperJS, Bower, Grunt, Gulp, Jasmine, D3JS. 3. SQL Server, MongoDB, SQL Azure, AWS, Payment Gateways, Worker Roles, SQL, TSQL, MDX, SQL Cube, Stored Procedures, E...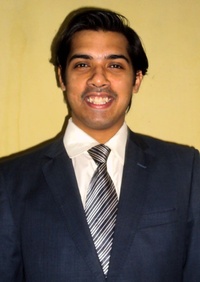 View Profile
Freelance Bi developer in Ghatal, India
Full stack .NET/Classic ASP/Angularjs2 developer
Official contributor to the Sendgrid c# .NET SDK. Github link : https://github.com/sendgrid/sendgrid-csharp/ My javascript,jquery and Angular2 answers in Stackoverflow https://stackoverflow.com/users/3162724/niladri Microsoft Certified Professional .NET Developer(MCTS/MCSA) with a passion for software development and in depth knowledge of OOP. 6 years of software development experience spanning ASP.NET 2.0 to ASP.NET Core 1.0 in C# including high transaction oriented insurance,transportation domain applications. Experience in ASP .NET MVC 3.0/5.0 framework, ASP .NET web api 2. Familiar with Singleton ,Factory design patterns, Generic Repository pattern in C#. Worked on several code rewrite/migration projects from Classic ASP to ASP .NET C#/MVC. Also Worked on web service integrati...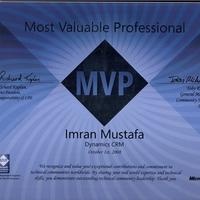 View Profile
Imran [MVP - MS CRM, AX , Sharepoint, .Net Expert]
Freelance Bi developer in New York, United States
Senior Solution Architect for Dynamics 365 at CRMExecutives - NeatherLand, UAE, USA
E-mail = mscrmexpert@gmail.com Skype = mscrmexpert Imran was awarded MVP (Most Value able Professional of Dynamics CRM Technical) 4 times in a row. He has many Microsoft Certifications including (MCP, MCAD.net and Dynamics CRM ). He has visited many countries including USA, Australia, UK, Singapore, Switzerland, UAE to implement the Dynamics CRM, it included understanding of client business processes, Architecture design, define integration points , implementation and provide training. Imran has over 8 years experience in working with Dynamics CRM (2016, 2015, 2013, 2011) and he had implemented more than 75 Dynamics CRM Implementations from small to enterprise level Organizations. He has significant experience in Business Process automation of CRM, ERPetc. He is used to be Sure Step Met...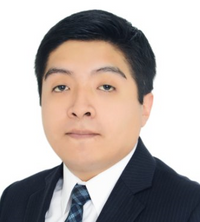 View Profile
Victor Hugo Villar Valladares
Freelance Bi developer in Lima, Peru
Cloud Solutions Consultant, Microsoft Certified Trainer
Systems Engineer. Certificated in Business Intelligence, Cloud Computing, Information Security, ITIL and IT Infrastructure. Experienced in areas of Web/Mobile Development, Financial Information, IT Infrastructure Consulting and Cloud Computing Consulting. Primarily use Microsoft stack (Asp.net, C#, SQL Server, Microsoft Azure, etc.) and specialize in architecting and developing of complex systems. I'm also have knowledge in Android Development and Unity.
View Profile
Freelance Bi developer in Voorheesville, United States
Full stack Java/Oracle Developer
I am an experienced full-stack software developer with over a decade in the field, primarily in back-end development for web applications. My specialties are debugging, software design, re-factoring legacy code, adding automated tests, and automating builds and deployments.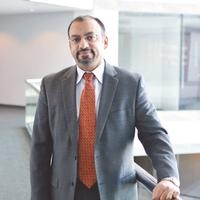 View Profile
Freelance Bi developer in Schaumburg, United States
IT Executive, Technologist and Leader of Disruptive Data Technologies, Hadoop, Big data, Data Warehouse, BI
An innovative thought leader with vast business acumen and a passion to solve technical challenges by pioneering strategic framework driven solutions. An experienced hands-on leader in software engineering, architecture and data management with expertise in Web Computing for Consumer, Customer and Back-office business areas. A proven catalyst of culture and business transformation, current on data architecture trends, modernization techniques and delivery of thoughtfully applied leading-edge technology. Experienced with traditional and non-traditional (hadoop, bigdata) data warehousing and enterprise data management and real time insightful analytics.
View Profile
Freelance Bi developer in Brooklyn, United States
Business Intelligence Professional
Highly Motivated Experience

BI

professional with expertise in different industries with strong ability to learn and deliver

BI

solution within tight Time environment.
Are You a
Bi
Developer?
Get paid while making an impact. Become a Codementor for the next wave of makers.
Apply Now