Find a mentor

Web Programming

Mobile App Programming

Programming Languages

Data Science /Engineering

Database /Operations

Others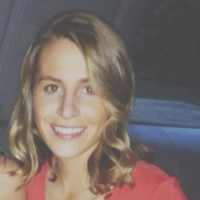 Bobbilee H.
Love helping beginners! Also a Ruby on Rails mentor at Bloc.io.
For every 15 minutes
I'm a full time software engineer at Iora Health in Minneapolis, MN. Four years ago I was where you may be now. A complete newb to all things technical. I worked at a small tech startup where I designed and marketed a mobile application. After working with our developers day in and day out I found their work to be much more interesting and exciting. So I went to a few tech conferences and met the right people who convinced me to apply to The Starter League, a bootcamp school for web development. After graduation I started working as a Junior Developer at Software for Good. Also, while in Minneapolis I got involved in the local tech community and become the Web Director for Girls in Tech Minneapolis. By March of 2014 I made the jump to San Diego where I worked at Intuit (Turbotax) as a Software Engineer. The entire time I've been in San Diego I've also been working part time with Bloc.io mentoring students. In September 2015 I traveled and worked remote full-time with Bloc.io mentoring the full stack students! Current update, I still mentor with Bloc part-time because I'm now a full time software engineer at Iora Health and based out of Minneapolis, MN. Learn more about me here: http://www.wayswework.io/interviews/interview-with-bobbilee-hartman-software-engineer-at-intuit
Central Time (US & Canada) (-06:00)
English
I'm working full time as a Software Engineer at Iora Health and part time as a mentor at Bloc.io.
I started working at Software for Good in Minneapolis as a Junior Developer. Then moved to San Diego and start working at Intuit as a Software Engineer. Now I'm working remotely full time as a mentor at Bloc.io!