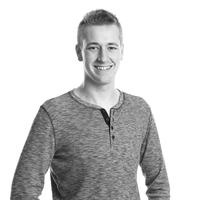 Ben Yorke
React Expert - Clojure Hacker - OSS Contributor
4
React
4
Redux
4
JavaScript
3
Node.js
Average Rating
5.0
(8 ratings)
Go-to mentor for the big questions on React, architecture, etc.
Master at React w/ Redux. If you're struggling with putting all the pieces together, you'll walk away from a session knowing everything you need
Ben was great. He took the time to get a sense of what I knew, and what I didn't. He covered the foundations of functional with me, and answered my questions.
Ben refactored parts of my Redux code and showed how some fundamental skills could help improve the reducers I was using. He went beyond just patching the code and I came away with a much better understanding of what I was trying to do.
Ben quickly debugged an inherent React/Redux problem involving the structure of my reducers, actions, and top level components. I will definitely seek his help in the future.
Ben was very helpful with solving a problem I had with Redux. I will definitely be working with him again. Thanks Ben!
well knowledgeable, learned a lot in just one session!