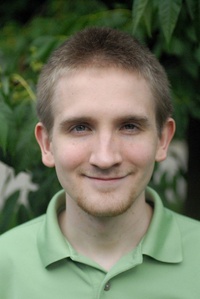 Ben Delaporte
For every 15 minutes
Specialized in Objective-C, with experience in C#/Javascript/Swift/C/C++, and an emphasis on creating responsive and powerful native applications for iOS, macOS, tvOS, and Linux Education: BS in Computer Science, UIUC, May 2017 GPA: 3.82 Highlights from my coursework and personal projects: iOS/Mac OS/tvOS with Swift, Objective-C, C, C++ iOS/Android with React Native and JavaScript Virtual Reality with Oculus Rift, Unity, and C# Multiplayer server design with Mono/C# System programming with C Data structures with C++ Functional programming with Haskell Discrete mathematical structures Assembly programming with MIPS Hardware design with Verilog Graphics programming with OpenGL and C++ Search engine design with Python and Elasticsearch Distributed systems theory Database systems with SQL Android with React Native or Java Data science with R Capital Markets, Investments, Derivatives Interests: Games Virtual reality Algorithms and data structures Spring 2017: CS 361: Probability and Statistics for Computer Scientists CS 493: Senior Project II CS 210: Ethics in Computer Science
Chronic Pain Diary for iOS
• Solo project, 2012 – present • Objective-C • 9,700+ downloads on iOS app store • Procedurally generated calendar and graphs • SQLite and Dropbox integration
Average Rating
5.0
(5 ratings)
Very helpful and nice guy.
Very Knowledgeable, quick to determine problems.
Ben is the best. Super honest, patient and worked very hard until we got a solution. Not only to help find the solution but to help explain it. The problem was very complex, long and stressful but he found a way to help get through it in the most optimal way.
Professional and clear, made sure to ask plenty of questions in order to solve the problem and help me understand.
Ben is helpful and knowledgeable, and very patient about explaining details.