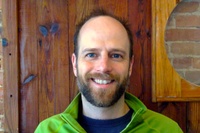 Ben Lopatin
I help clients with Django sites get the most from their investment beyond launch day
$20.00
For every 15 minutes
Known to solve problems and turn clients into super heroes. My clients want to grow their businesses and expand the reach of their non-profits. They have concrete problems like how to boost revenue 20% and abstract problems like how to help their employees become more engaged. I bring them solutions. Sometimes this just means donuts. The rest of the time it means an understanding of their challenges, a clear roadmap for getting from the status quo to a brighter future, and a technological solution to make that roadmap a reality. And all with a toolbox full of open source tools like Python, Django, and PostgreSQL. And sometimes donuts.
I've created and maintained Django sites since version 0.96, from microservices and 5-page websites to B2B SaaS applications and large scale CMS's; solo and as part of remote teams. I've spoken at meetups and conferences including DjangoCon and PyTennessee.
As a Django developer I use Python everyday. I've worked with one-off scripts and sprawling complex applications, web frameworks like Django, Flask, and Falcon, and a fair share of API integration projects.
Working with existing codebases: Great Tests, Bad Tests, No Tests, Slow Tests
Tests can make it harder to make changes to your software. Not just *missing* tests, but slow tests and bad tests which cause programmer pain, misdirected efforts, and false confidence. What do these four flavors of test look like and how can you correct for the troubled ones?