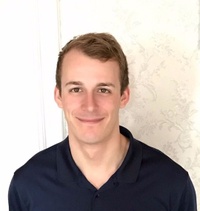 Benjamin Hendricks
100% remote iOS Software Engineer, ex-googler ex-appler.
For every 15 minutes
I first fell into iOS in high school when the App Store was literally just starting. I've built several Objective-C applications and several Swift ones since the 2014 launch of the language. I have tinkered with Android mainly in 2013 while I was an intern at Google on the Android Camera Frameworks team, and have spent considerable time working on mobile back ends as well. At 13, my science fair project won an honorable mention: it was a basic AI that played Tic-tac-toe in javascript. It was pretty comical, as I had manually written out all the "traps", and some pesky 6th grader found one I had not thought of! At 15 I built my first PC, and recently I built my own Hackintosh. I have also experimented with the Raspberry Pi. Most importantly though I'm a hard core Apple fan boy and have all the possible Apple toys. In general, I appreciate highly polished and well thought out products and design. On top of Apple, I am very curious about cryptocurrencies and following that space closely. I've even thoroughly researched if bitcoin mining would be cost efficient to reduce my heating bill. It was not, but now I'm curious about ether forging 🙃. Through my experiences within several high quality teams building great software in Silicon Valley, and just growing up in California after moving there at age six from France, I now apply all those learnings in both my day job and my late night writings. I do lots of stuff, but always trying to pay it forward whenever I can 🖖.
Github repositories
TutorialToastView
A simple tutorial toast view cocoapod that should be flexible to use in many situations.
CBPhotoPicker
A customizable photo picker view controller for iOS -- Swift
iOS Quicktip: Adjusting View for Text Entry in a UITableView
Learn this iOS quick tip to learn how to automate adjusting view for text entry in a UITableView.
Average Rating
4.8
(37 ratings)
Ben is incredibly knowledgeable and kind. He stayed up late to accommodate for my schedule because we are in different time zones. I sent a message regarding the topics I wanted to cover, which were not fundamental topics by any means, and he taught/ explained the concepts to me in a very efficient and informative manner. Highly recommended!!
Ben was able to expose me to best practices I was otherwise unaware of while navigating a plugin he had no exposure too in a Javascript library he'd never seen while helping me reach my final objective in under and hour. 10/10 Will choose Ben always
Benjamin did a great job! Helped me solve two problems that I had been working on for a week! Thank again Ben!
Awesome mentor! Resolved my issue quickly.
Benjamin was extremely helpful, patient and understanding. I'd definitely recommend him as a mentor!
Just plain awesome he worked extremely hard to solved all of my problems thanks again !
Although we haven't finished, he has been super cool and really helpful on helping me understand what I'm doing
I came to Benjamin with a a seemingly complicated iOS issue I'd been stuck on for more than a week and one that he said he'd not dealt with before. But in 90 minutes' time, he had moved me light years ahead on it. Very helpful, very knowledgable.
VIEW MORE REVIEWS