Not looking for Benchmarking Developers? Find other types of developers: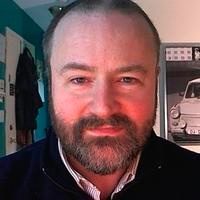 View Profile
Freelance Benchmarking developer in Ashburn, United States
full-stack Python & JavaScript ● IT architect & strategist ● DevOps ● smokejumper
• Expert full-stack Python & JavaScript developer • Full DevOps: project architecture to production deployment at scale • Outstanding trouble-shooter and "OMG! Everything is on fire! HALP!!" first responder • Strong web app, data structures, data science, and visualization skills • Enjoy complex integration and automation challenges • Love mentoring. Half-price rate ($60/hr) for all genuine students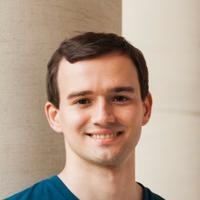 View Profile
Freelance Benchmarking developer in Franklin, United States
Developer with a passion for testable, performant, and clean code
First of all, I go by KZ so you don't have to hurt your tongue trying to pronounce my name :) I mostly work on the JVM in Java and Android (and recently Kotlin which is by far my favorite!!!) I have a strong theoretical background as well as almost a decade of practical experience. I love learning as much about a topic as I can so I consider myself an expert in the areas I invest my time into (JVM memory model, concurrency, object layouts, etc.). I practice Test Driven Development wherever practical and am a disciplined debugger (I once spent a better part of the day tracking down what turned out to be an equals/hashCode mismatch in legacy code). I'm also extremely passionate about language design and attempt to evangelize new constructs to whomever will listen :) I look forward to workin...
View Profile
Freelance Benchmarking developer in Bucharest, Romania
LAMP and Sphinxsearch expert
ex- Lead Support Engineer at Sphinx search.
View Profile
Freelance Benchmarking developer in Matawan, United States
Specialising in IoT/embedded systems, cybersecurity and data science
I'm a developer with 15 years of experience. I've shipped dozens of large projects reaching millions of people. Along the way, I've learned to cover the entire stack all the way from "what does the project do?", through development, team management and end-user support. I've done it using every technology imaginable. I love to find out what problems people are trying to solve and to help them along where I can, so don't hesitate to get in touch!
View Profile
Freelance Benchmarking developer in Toronto, Canada
Bioinformatician / Data Scientist / Backend Developer / DevOps Engineer
I am a research programmer and data analyst at the Princess Margaret Cancer Centre in Toronto. I am a commiter and member of the Technical Steering Committee for JanusGraph Distributed Graph Database, an open source project hosted by the Linux Foundation. I graduated with a Bachelors of Science in Bioinformatics & Computational Biology and Molecular Genetics & Microbiology from the University of Toronto. I have a passion for data integration and testing the limitations of bleeding edge frameworks.
View Profile
Freelance Benchmarking developer in Brooklyn, United States
Ruby minimalist. Open source contributor and maintainer. Co-organizer of NYC.rb. Maintainer of sentry-raven and terminal-table.
Diving deep in Rails or Ruby? I've worked on Rails and Ruby systems for the last 4 years at several startups backed by YCombinator and 500Startups. Extensive domain expertise in e-commerce (including Spree) and testing with Minitest. Tired of your slow test suite or app? I can help you fix that too.
Are You a
Benchmarking
Developer?
Get paid while making an impact. Become a Codementor for the next wave of makers.
Apply Now