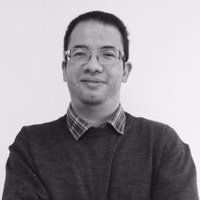 belhassineamine
Generalizing Specialist Software Engineer
$5.00
For every 15 minutes
I define mysel as a Generalizing Specialist Software Engineer. Passionate by software development since the age of 12 years old, i developed for years in various languages. Today i'm coaching teams on agile methodologies ( Scrum and eXtreme programming ) and i provide my expertise on web ( PHP / Java ) and mobile (Android ) development.
I develop php applications since 8 years. I started by simple php applications on the top of a lamp stack. Then i discovered cms and developed drupal and joomla modules ( plugins for google maps integration, real estate renting services ). I worked with facebook api and php to bring a social integration to a private national tv internal portal. I worked also with php frameworks like symfony1.4, symfony2 and laravel. I developed the website of a private national radio with symfony 1.4 I made backends and REST apis for a dozen of mobile applications with symfony 1.4 I made a media oriented cms based on symfony components for a startup where i worked during 6 months. With symfony2 i made REST apis and backends for mobile applications, i also made a streaming management console application, an opengov portal, a kitchen recipes portal, a news aggregation portal and some websites for little merchants Actually i'm working on a web based solution ( with laravel framework ) and i provide help : php technical expertise, code reviews, training sessions for the team i work with. I helped the team to put in place an agile process driven by scrum and eXtreme programming. In 6 months the team raised a good test suite with acceptance tests ( based on codeception ) , integration and unit tests ( based on phpunit ). I also put a platform for code quality based on sonar. More details available on demand.
I started Android application developement on August 2010. I developed an audio streaming module for the android application of a national private radio. Then i developed a portal containing small applications ( a news RSS reader app, a weather app, a currency exchange app, a train schedules app ) These applications where the first apps with another one to be placed on a national android apps store created by a national mobile phone operator ( ooredoo ) I founded a club for android application development on my institute. I developed an event / location based social network app. I made the android application for a national radio ( https://play.google.com/store/apps/details?id=com.radioexpressfm.android ) I also made a small app to help oncology specialists to diagnose patients https://play.google.com/store/apps/details?id=com.agmmultimedia.oncoscale I made an application that gives you the nearest oil station and the shortest path to take with a full integration with google maps api I won on a 24 hours coding party organized by Orange ( an international mobile phone operator ). I developed with a colleague an application for the football competition : African cup of nations 2012. The app was after that the official app for the african competition. The app let you follow the live results of the competition, provides results and teams ranking. It also offers you the possibility to find the nearest coffee where you can watch the football competition matches When i worked for the Orange group, i won the 1st prize of an internal challenge for developing mobile innovative apps. I developed an android app called my playlists : the application let you search for a song in audio format ( on deezer ) and video format ( on dailymotion ) and let you compose hybrid playlists ( audio/dezzer + video/dailymotion) of your favorite songs.