Błażej Biesiada
Software engineer with over 5 years of iOS/Objective-C experience
Average Rating
4.8
(10 ratings)
Feb 2015
I'm new to iOS development and Blaze was great! Very patient with me. He knows his stuff! I recommend him 100%!
Jan 2015
Very helpful, identified the issue immediately.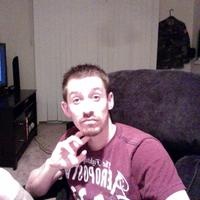 spent an hour with him and didn't code what I asked.
Blazej did a great job helping me with my iOS issue. I would hire him again.
Dec 2014
My mentor has not yet solved my problem, but also he is not yet finished. He does know iOS very well. He said that he will not charge me unless he solves my problem. Thanks. Michael Kuperstein
Great work. Helped me solve a complex problem and gave me a lot of tips along the way. HIGHLY recommended.
My issues were solved efficiently and effectively by this mentor. I would definitely recommend him and would sign up for another session with him.
Although he wasn't able to help me resolve my main issue, he gave me some good advice to troubleshoot further and then was able to give some experienced suggestions around other design decisions for the app I am working on. UPDATE: On his own he replied later with the solution to my problem - above and beyond! Highly recommended.