Bryan (BJ) Hoffpauir
Bryan Hoffpauir (BJ Hoffpauir) - Experienced Technology Executive & Developer serving the Fortune 500®, SMB's & Grammy® Winning Artists for nearly 20 years
$25.00
For every 15 minutes
I've been delivering Media, Technology, & Management Solutions to the problems of SMB's, the Fortune 500® & Grammy® Award Winning Recording Artists for nearly 20 years, having designed, developed, supported and led teams managing eCommerce and ERP systems responsible for over $1.5 billion dollars in revenues. I am a seasoned Technology Executive skilled in Leadership of Technology Organizations, Highly Scalable Systems, Enterprise IT, Systems Architecture, Strategic Planning, Marketing & Branding, Knowledge Centered Support, Cloud Services, DevOps, Automation / SCADA / HMI Systems, Magento, WordPress, and Distributed Computing. I have a proven Record of Success building and leading Global Teams, articulating & executing strategic vision, and delivering Technology, Media & Management solutions on time and under budget.
Average Rating
5.0
(3 ratings)
Great talk with Bryan! He had the experience and knowledge to answer a lot of questions.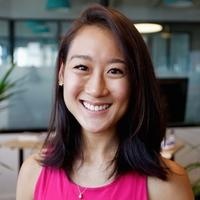 BJ was AWESOME. He was incredibly thorough, very kind and patient, and helped walk me through very specific lines of code. As a intermediate programmer / hacker, I really appreciated that BJ helped me understand some of the fundamentals that I had missed from hacking as well as receive help on a lot of intricate code issues. BJ is great if you want to not only solve your issues, but have someone patiently walk you through the solution so that you can figure it out on your own going forward (ie. great as a mentor). He is also a CTO of a web design company though, so if you're looking for total external support, I'm sure he'd be great too! Thanks, BJ!