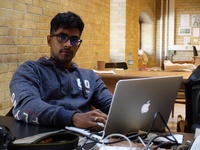 Yuvaraj Beegala
Average Rating
5.0
(206 ratings)
May 2018
Feb 2018
This guy is legit. If he can't solve it. He will let you know. He doesn't mess around. He is really honest and very good at what he does. I trust this guy and highly recommand him.
Dec 2017
Fast and very, very smart. Thank you Yuvaraj!
Nov 2017
Went back to him a second time and had my problem resolved quickly and successfully.
Did his best to help and teach me until I got to the point were I wanted to be at.
He is very fast but helpful! Please use Yuvaraj when you need help! I am happy that he is my mentor!
Oct 2017
Very helpful and patient with all my questions, made sure I understood before moving on. Would definitely recommend!
He is a great mentor! Very patient!
Really helpful and knows his stuff.
Sep 2017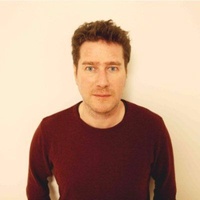 Great Developer, I recommend to work with him on AngularJS projects. Thanks!
Jul 2017
He is literally a genius in android. I was struggling with some issues for weeks, and Yuvraj fixed it in just a few minutes. Thanks Yuvraj
Jun 2017