Freelance Beacon Developers Available for Hire
Hire Now
Freelance Beacon developer in Minot, United States
Full-Stack Web Developer & Hybrid Mobile Developer (Ionic 1 / 2 / 3 + Angular 1 / 2 / 4) | Previously: Senior Software Engineer @ SmartThings / Samsung
Web (JavaScript, Python, Django, Angular) & Mobile Developer (Swift iOS, Hybrid Ionic, etc) passion for building awesome apps that wow. Also have experience teaching command-line tools, Git + GitHub, JavaScript to over 200 engineers at large corporation. Really enjoy teaching programming & application development to anyone looking to become a developer. More Projects can be found on my GitHub: https://www.github.com/northDacoder Languages & frameworks I have experience with: Python Django Javascript jQuery NodeJS AngularJS MeteorJS UnderscoreJS PostgreSQL MySQL Front-end Design: HTML5 Twitter Bootstrap Foundation CSS3 Responsive/Adaptive Design Media Queries Mobile UI Design Mobile Development (Native) iOS 9 + Swift 2.1 Mobile Development (Hybrid)...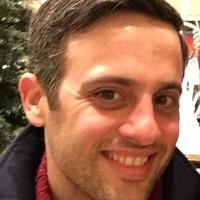 Hire Now
Freelance Beacon developer in Forest Hills, United States
CTO/Founder at Nimblechat
Currently working on Nimblechat, food delivery chatbot! https://www.nimblechat.com Sidepad, game controller: http://bit.ly/sidepad I geek out on distributed infrastructure for high-speed computing at scale and code optimization. Things I've done: Autoscaling streaming media relay systems to hundreds of thousands of listeners on AWS with EC2, Elasticache, RDS, Route53, VPC, IAM and ELB. Developed production applications using React with Redux and React Router. Fully tested and resilient with Mocha, Chai, Sinon, and hosted on S3, EC2. Set up continuous integration environments manually with EC2, Jenkins, and Github. Also, prepared continuous deployment environments using Jenkins, EC2, AWS CodeBuild, CodePipeline and CodeDeploy. Developed and deployed NodeJS backend system...
Hire Now
Freelance Beacon developer in Indore, India
Mobile developer (iOS, Android)
Mobile Developer. I build mobile and web applications. Published several apps on AppStore. Visit portfolio (http://pulkitgoyal.in/portfolio) to see some of my work.
Hire Now
Freelance Beacon developer in Cape Town, South Africa
iOS Engineer
iOS expertise. Deep knowledge on iBeacons and bluetooth low energy.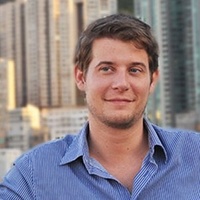 Hire Now
Freelance Beacon developer in City of Victoria, Hong Kong
Full Stack Developer: Ready to aid and abet the self-proclaimed geek.
Since the impressionable age of 12 years old, I've been excitedly coding and eagerly solving problems - tech and otherwise. To this day, I more than welcome the supposedly unsolvable and the utmost challenging. I pride myself on my love of learning and desire to expand and further my knowledge on tech topics, and hope this energy is something I can share in influencing others. I am a full stack developer (15+ years experience), with strong knowledge & passion for Golang, AngularJs, CouchDB, AWS and your good old fashioned HTML/CSS. At PassKit, I head up our Engineering team, and am responsible for leading our Enterprise Client integrations. It's my job to make it a piece.of.cake. for other techies, marketeers and companies to get their content into the exciting space that is Mobile Wal...
Hire Now
Freelance Beacon developer in Denver, United States
Mobile Developer
I am an experienced software developer with over 6 years of software development experience in small and large teams, working remote and on site. I have also had remote contractor experience. I have spent the last 3 years of my career developing mobile apps.
Are You a
Beacon
Developer?
Get paid while making an impact. Become a Codementor for the next wave of makers.
Apply Now