Bernardo Dornellas Cysneiros Gomes de Amorim
Always learning, always searching and passionate developer.
$30.00
For every 15 minutes
I've been programming for more than 10 years, but starting to try to build websites 13 years ago, when I was 11. However, I acquired most of my knowledge in the past 3 years that I've worked as CTO of Responde Ai, a education startup whose application I've developed in Ruby on Rails, added some React and a lot of Javascript. After then I've been into learning a lot of functional programming (Elm, Haskell, Scala, Erlang, Elixir) and right now I'm focusing on developing Highly-Scalable Resilient Distributed Systems in Elixir.
Average Rating
5.0
(5 ratings)
Great mentor, very insightful. Bernardo went through every issue I had step by step. I would recommend anyone to approach him for help!
I can't thank Bernardo enough for his help. He spent extra time than was necessary, and he has the patience of a saint, especially for a super beginner like me. Highly recommended.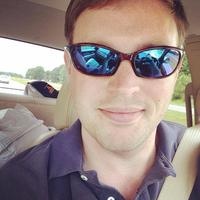 Great mentor. Had a lot of general knowledge as well as a quick and simple method to solve my problem. Would recommend!