Not looking for Bamboo Developers? Find other types of developers:
View Profile
Freelance Bamboo developer in Johannesburg, South Africa
Release Engineer at leading South African Bank
Setting up continuous integration environments for java,android,node and iOS environments.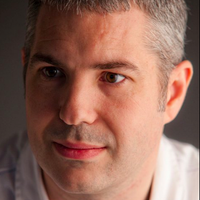 View Profile
Freelance Bamboo developer in City of Victoria, Hong Kong
I enjoy making the seemingly impossible, possible. Coding for over 35 years!
I have a deep interest in technology and I am happiest when applying new learnings to solve real-world problems. I feed off change and innovation. I am motivated by the words "it can't be done". As CTO and Founder of a startup I have am deeply engaged in cloud architecture, CI testing and deployment automation, application development (almost exclusively Go on the back and Angular JS on the front and deploy the back with Kubernetes and Docker, with the front on s3 and Cloudfront), iOS and Android applications and even embedded firmware for Bluetooth beacons. Our platform is backed by Hyperledger Fabric and I have deep Blockchain domain expertise and am an active contributor to the Hyperledger Fabric project. Ours was the first production application to launch on v1.0.0.
View Profile
Freelance Bamboo developer in Strathfield, Australia
Software Engineer
I am a talented Software Engineer with additional experience as a Test Analyst and Junior DevOps Engineer. I currently work with Java EE and Python but my ability also covers test automation and provisioning of Linux virtual machines using Docker and Puppet.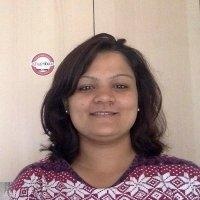 View Profile
Freelance Bamboo developer in Indore, India
Senior Architect | Ex VP Goldman Sachs | Founder Systango - London Based Digital Agency
I specialise in the design and architecture of enterprise and mobile applications. I have more than 10 years of experience in application design, development, and delivery in the investment banking and financial services sector, various startups I am involved in CTO capacity and my own IT consultancy Systango where I advise clients and run their projects. I develop and code solutions in a way that brings significant impact to the business operation. I work with very high focus on development quality, collaboration, and believe in establishing process maturity with repeatable development and code review practices. Having worked in United Kingdom for 10 years, with clients all over the globe (US, France, Australia etc) I am very skilled in working in and guiding global, multi-cultural...
View Profile
Freelance Bamboo developer in Amsterdam, Netherlands
Fullstack technical lead / architect
10+ years experience working in Australia and Netherlands on large commercial projects. (IBM/Accenture/RMIT University/Paddypower Betfair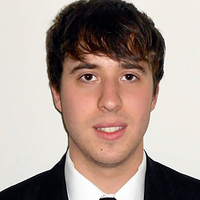 View Profile
José Luis Cardosa Manzano
Freelance Bamboo developer in London, United Kingdom
Senior Software Engineer
I am the director of my own company and a Software Engineer ready to share with the world all the knowledge that I have acquired over the years. Really passionate about technologies since I was a child, and excited to learn the next new one.
View Profile
Freelance Bamboo developer in Rzeszów, Poland
Experienced Software Engineer, with Project Management Experience
High load web projects, bespoke software development, project management experience DevOps: Ansible,Vagrant, Chef PAAS & Cloud: (AWS, Amazon beanstalk, Redhat openshift, OpenStack, Digital Ocean) Continuous integration (with Jenkins / Bamboo) Client stack (javascript core, AngularJS, HTML5 apis, jquery) Pure JS stack (Javascript, AngularJS, Node.JS, mongo) NoSQL (mongodb) LAMP stack (PHP, MySQL, Linux) Windows stack (asp.net MVC, MSSQL 2000-2008) -> DevOps & Development inquiries: http://www.softasap.com/ -> Github http://github.com/voronenko/ -> Ansible roles (MIT, BSD-3 clause) on a galaxy: http://bit.ly/ansible_roles -> Get in touch: check for available 30 minutes slot https://calendly.com/voronenko/30min
View Profile
Freelance Bamboo developer in Kuala Lumpur, Malaysia
Expert Tech Manager, API and Database Software Engineer: Backend & Web
Summary: Computer Science Bachelors Degree from New York University, 2004 17 years of hands-on software engineering experience in corporate Manhattan offices. 9 years of Java programming in addition to 8 years of managing technology teams. Projects include: HBO GO (API Team, 7 years), Macmillan LaunchPad, Citigroup Private Bank, Schoology. Hands-on coding: Senior Engineer for API Design and Implementation in Java. Expert in Oracle and MySQL database design and implementation. Technology skill set: - reverse engineering old web sites - root cause analysis of hard-to-solve bugs - master in integration solutions like adding a video player or making 2+ systems talk to each other - adding shopping carts to old web sites - adding new technologies to old web sites - upgrading the look & fe...
View Profile
Freelance Bamboo developer in Bucharest, Romania
Android Developer
With a Bachelor's Degree in Computer Science and 6 years of experience as an Android Developer in fields like Internet Banking and IoT I am more than confident I can deal with any kind of issues/apps when it comes to Android mobile applications development. hen it comes to building Android apps, I value myself as a proficient developer with the goal to become an expert and someday publish an Android library that will be used on a global scale. Apart from Android, I can also conduct tasks on different platforms. For example, install and maintain a Continuous Integration server, fix minor iOS issues, add a JavaEE REST endpoint in a backend application, and so on. Github: https://github.com/andreiverdes
View Profile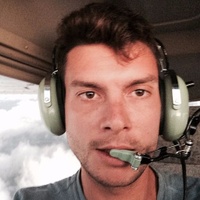 View Profile
Freelance Bamboo developer in Santa Monica, United States
Experienced Engineering Manager, Full-Stack Engineer
Experienced technology leader with Backend, Frontend and Machine Learning experience.
View Profile
Freelance Bamboo developer in Des Plaines, United States
Software team & product builder
Principal consultant, former co-founder of PollEverywhere.com. I build applications using a variety of tools, platforms, and languages, including Objective-C/iOS, ASP.NET MVC/C#, Angular.js, node.js, Ruby on Rails, C/C++, and several others.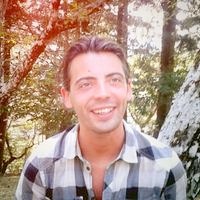 View Profile
Freelance Bamboo developer in Brussels, Belgium
Co-Founder at StarterSquad
I like observing in order to have a broad view of what is generally happening. This helps me to walk up and down the architecture or a structure of a particular flow or component without getting lost in understandable behavior. I really like investing my time in solving interesting and challenging questions. One thing that makes me particularly happy is when I'm able to help other people out. I get inspired by intensive team collaboration and cooperation, especially when discussing how to find a way to keep or improve the quality of the project. I'm a collaborative problem solver with strong analytical skills and committed to a continuous improvement process. Specialties: - Language and complexity - Optimization - Computer networking - Automation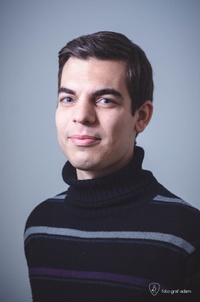 View Profile
Freelance Bamboo developer in Budapest, Hungary
Java Developer
I am an experienced Java developer, who mainly worked on the back-end side of web applications. I have extensive experience in code refactoring, debugging, but I also created applications from scratch. Thus I can help you to improve or extend existing system, or launch a totally new application.
View Profile
Freelance Bamboo developer in Springfield, United States
Advanced Software Architect
Jason Lowenthal is an Architectural Software Engineer based in Springfield, MO. A graduate from Drury University, his past work includes stints with Bass Pro Shops, O'Reilly Automotive Inc. and Paperwise. When not contributing his time and talents to his employer, Skyfactor, Jason spends his free time raising his 3 girls, blogging and learning about new technology.
Are You a
Bamboo
Developer?
Get paid while making an impact. Become a Codementor for the next wave of makers.
Apply Now