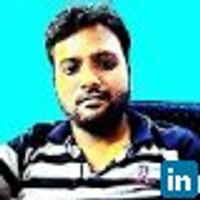 Balram Pandey
3+ year experience Android Development in Startup culture. Currently working in Y combinator and Google fintech Startup as Android Lead, Open source and App Security Enthusiast
Android developer with 3+ year experience with growing startup. Currently working with Y combinator and Google fintech Startup as Android Lead. In last 3 year i have worked on various type of android project like Gaming, Augmented reality, IOT, Android security. I love open source contribution i have developed more the 4 android library and also github code blogging.
In last 1 year in Redcarpet i also start working on Data science for part time and done various data visualization.
Android developer with 3 + year experience in Startup culture .
Github repositories
AppLocker
App lock library for android
ColoredVector-Android
Change colors of your vector drawables easily from your code
Secure android app because it's security matter
Secure android app because it's security matter
# Stop using PNGs! Use Vector drawable. Why?
The important point of vector graphics is the power of scalability. If we try to enlarge the pixel based image, it only enlarge the size of the squares making up the image area and pixel based image will be jagged. If we consider the vector image, it will remain in its best quality.