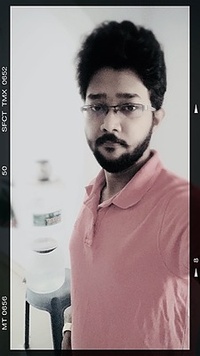 Badhan Ganesh
Dexterous iOS Engineer | Strong in Swift & Objective-C
$15.00
For every 15 minutes
Experienced, self-driven iOS Engineer with outstanding technical know-how in Objective-C, Swift and iOS technologies. I'm a strong communicator, very passionate towards experiments, eye for subtle details, and striving for quality separates me from the crowd. I help other developers at StackOverflow solve their technical problems when I find time, and I learn extensively from them to strengthen my technical base. StackOverflow: https://stackoverflow.com/users/5912335/badhan-ganesh
Swift
- 2 years experience
Love coding in Swift. The transition from objective-C to Swift made me think twice about going back to Objective-C. I am well versed in Swift - about the do's and don't's and best practices and I continue to evolve more as it evolves. I have done quite a few apps in Swift 3.0. Technically I am great in it than most of my peers.
I have good deal of experience in working with apps written in Objective-C and I'm very comfortable with it just as I am with Swift. I have developed apps in Objective-C with ARC enabled and also I've worked in MRR in an app which was for post-development support.
iOS in general is my passion. Instead of being "Jack of all trades", my policy is to become "Master of a single trade". I started off with Android development. But soon I jumped into iOS world and started loving it and I'm very proud to be a developer. I love to keep track of the technological changes and additions by constantly looking out for news via WWDC and other mediums. I have more than 2 years of vast experience in iOS where I have completed number of apps in short time period with good quality.
Github repositories
BJAutoScrollingCollectionView
A very simple UICollectionView subclass which auto scrolls cells with a single method call.
ExpenseTracker
Just a simple Core Data CRUD example project in Swift. Meant to be a practice project.