Not looking for Backup Developers? Find other types of developers: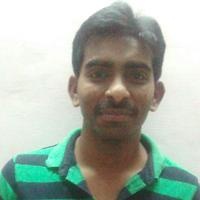 View Profile
Freelance Backup developer in Bengaluru, India
Senior System Administrator with 8+ yrs of Exp
- Have been working on Symantec netbackup from past 5 years, have very good hands on exp on

backup

and recovery process - Recently we implemented remote site

backup

solution in our company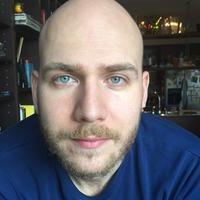 View Profile
Freelance Backup developer in Prague, Czechia
Technical debt reducer, enterprise PHP developer, all-around very highly skilled, good decision maker
14+ years experience developing enterprise-class PHP web applications for aviation, adult and gambling sites. Experienced with scaling, high traffic, load balancing, replication, redundancy, backups. Huge proponent of coding standards (PSR FIG), proper work flow (ticketing systems, git branching model), continuous integration (GitLab CI, Jenkins). Skilled in code smell, QA, DRY/SOLID/KISS, OOP, RESTful API development (JSON(P)), project and people management.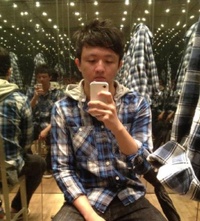 View Profile
Freelance Backup developer in Hong Kong, Hong Kong
Full Stack Developer and Entrepreneur
A serial entrepreneur that has entered multiple US accelerators (one of them is Top 20). Process with technical knowledge helps me bring ideas into real product that people enjoys.
View Profile
Freelance Backup developer in Hicksville, United States
Development and Operations Director
Global DevOps Community | http://devopschat.co Contact Details | http://jared.nyc
View Profile
Freelance Backup developer in Medellín, Colombia
Friendly Javascript, AngularJs, React, Node, funcional programming help for you
I'm a passionate developer and I'm here just to help you. No matter how easy or hard the question is, we can figure it out together. I love to explore new ways to organize code, just to make the job to our lazy brains easier. I have been programming for almost a decade, but still a lot to learn, as this is not about engineering, this is all about craftsmanship.
View Profile
Freelance Backup developer in Reading, United Kingdom
Developer to help you grow your business
I'm Dean, a systems engineer who uses technology to automate processes to make life easier. I've worked with many different technologies over the years and am always looking for a new challenge.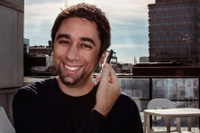 View Profile
Freelance Backup developer in Malmo, Sweden
Generalist with a focus on programming
Offering now basic Polymer help for beginners. Jack of all trades within IT and passionate about learning and sharing my knowledge with others. Key skills are within LAMP but have also a wealth of knowledge in areas other than just coding as you will see from my profile. Started my freelancing company in Sweden in 2007. Been interesting in programming and IT since I was 8.
View Profile
Freelance Backup developer in Tavira, Portugal
Web dev fanatic with more that 10 years of experience
Hi! My name is Marco and I'm here to help you with your web development work. I speak English and Portuguese. Feel free to contact me. Cheers ;)
View Profile
Freelance Backup developer in Governador Valadares, Brazil
Software Engineer
I'm a Brazilian Software Engineer with experience in analysis and development of systems since 2006. I have knowledge of languages, platforms, frameworks and agile methodologies. I am a free software enthusiast, an apprentice of best development practices and new technologies. And in the free time, I try to be a technical writer.
View Profile
Freelance Backup developer in Quito, Ecuador
Front-End Developer with most than 7 years of experience
Front-End Senior Interface Designer and Developer I am a freelance webdesigner and front-end developer. My web development studio is named Kooltivate. My work is focused in the design and development of websites for small and intermediate bussines in Ecuador, Spain and United States since 2005. Always interested in web trends part of my work is focused in Responsive Design using HTML5, CSS3. My graphic design skills are related with Adobe applications: Photoshop, Illustrator, InDesign and others. In my work I using frameworks like Joomla (expert) and Wordpress to create projects for business firms and non-profit organizations.
View Profile
Freelance Backup developer in Sand Springs, United States
Database Administrator
Over 25 years experience as a Database Administrator, Database Engineer, Software Engineer, Technical Trainer, Manager/Supervisor, and Project Manager in a wide variety of business applications. Based on experience solving a variety of business problems using a broad range of technologies, I am able to leverage the right tools to deliver optimal solutions. Adept in database and business intelligence analysis, design, development and data integration using Microsoft SQL Server
View Profile
View Profile
Freelance Backup developer in Malmoe, Sweden
CTO - Chief Technology Officer at Advisa AB
Dedicated, loyal and with a burning desire to roll up my sleeves and do what it takes to get things done. I have a deep passion and fascination for technology and its power to revolutionize. I am a problem solver that truly enjoys cooperation for better and faster solutions. I have a strong belief that continuous improvement within a company is what ultimately gives a true edge, that and the people within. I have diverse system developer experience with different stages of startups as well as large client consulting. I have experience from all levels of the development process in large project through roles such as full stack developer, lead developer, system architect and CTO. Leading the software engineering team in many areas such as: ♦ Integration with external systems ♦ Settin...
View Profile
Freelance Backup developer in Ashburn, United States
Maintainer of clojure DevOps System
Michael Jerger is CEO meissa GmbH and maintainer of dda - pallet , an open source framework ConfigManagement similar to salt or ansible. Besides my passion for Java Clojer is the new one. In Clojure development is simply faster ...
Are You a
Backup
Developer?
Get paid while making an impact. Become a Codementor for the next wave of makers.
Apply Now