Freelance Backendless Developers Available for Hire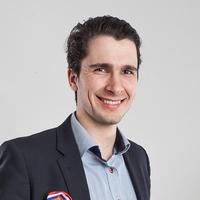 Hire Now
Freelance Backendless developer in Bechyne, Czechia
1000+ sessions, #1 iOS & Swift Mentor of 2016 & 2017, senior iOS dev, co-founder @Movez LLC
I have written many apps using backendless, mostly social networks and geolocation-based apps. Besides writing in Swift and Objective-C, I have written backend code too, in JavaScript and in Java.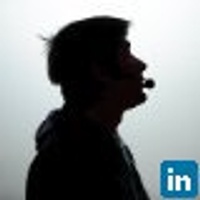 Hire Now
Freelance Backendless developer in Ashburn, United States
iOS developer (5 years, involved in 35+ projects) and teacher (private and university courses, talks)
Available in all timezones. Excelent English. From single person projects to Czech e-commerce app of 2017, from an Australian startup to large international clients in retail, telecommunications and banking, from teaching talented kids to giving talks on functional programming, I've seen a lot of iOS thoughout the years. My job has always been not just to make great apps, but also to improve the quality of development on all of our projects. I think we need to talk. Allow me to clean up your code, spruce up your app architecture and teach you all you need to know about Swift and iOS in the process. I can propose multiple solutions to any problem, and choose the one right for you. Also, feel free to use the sentence "Just shut up and fix my code." at any time during our session.
Hire Now
Freelance Backendless developer in Mogi das Cruzes, Brazil
Web Developer at Move2 The Next Level
In 10 years of experience with web development, I have built my knowledge in programming and building web applications by experience. With a bachelor's under-graduation on Graphic Design I can provide a broader view in the development of a web application, as I can not only develop it in a technical point of view, but also to take into account the user experience and market needs, as well to conduct innovation through an always evolving development, user feedbacks and market metrics. I am an agile evangelist, mainly working with the Scrum and Kanban methodologies to provide innovation through a continuously developing product and a Lean Startup environment in any company.
Hire Now
Freelance Backendless developer in Marquette, United States
Emergency support specialist, cloud consultant, lifetime coder, Linux ninja, security guru, developer-operations liasion, systems administrator. Often called 'rockstar', 'unicorn', 'hero', 'savior', 'recluse'; seldom called on the phone.
I put out cyber fires over donuts and camp fires. Polyphasic sleeper serving all timezones! Provider of live-help in real-time via video conference for technologies I have mastered and problems no one else can solve. Writer of re-brandable content management systems (every app has content, does it not?), re-usable apps & APIs, member of Mensa & Intertel, slayer of salmon. Human languages for fun, programming languages for breakfast. I left Detroit in the Dot-Com era to live deep in the north woods, I wear camo every day and kill my own food when I have to. I solve my own problems with grace and efficiency. I'll be happy to solve yours! My three most valuable skills: * Problem solving * Anticipation (of variables and user expectations) * Machine logic These skills, when applied t...
Are You a
Backendless
Developer?
Get paid while making an impact. Become a Codementor for the next wave of makers.
Apply Now