Freelance Backbone events Developers Available for Hire
Hire Now
Freelance Backbone events developer in Johnstown, United States
Enterprise application developer with 15 years of experience in the industry.
I'm a consultant, mentor, and engineer with a calling and passion for teaching. For the past fifteen years I've been building enterprise applications for small businesses and Fortune 500 companies. I've used that experience to perform hundreds of successful paired programming sessions with developers all over the world.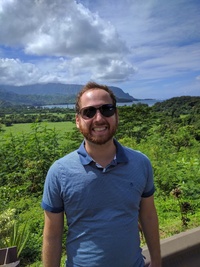 Hire Now
Freelance Backbone events developer in The Bronx, United States
VP Engineering, Publicis Media
Aspiring polymath, big picture generalist with extensive full-stack software development experience as well as a generous helping of soft skills, business acumen and the irreverent hacker spirit. Favorite language: Ruby. Prefers free-wheeling workplaces with ping pong and/or foosball tables. Focus on attention to detail and communication, promiscuous pair programming, non-dogmatic agile practice, radical simplicity, ad-hoc refactoring, continuous integration, democratic dev ops, lean structures, and self-aware honesty in the pursuit of constant self-improvement.
Hire Now
Freelance Backbone events developer in Los Angeles, United States
Java | Spring | Solr | Php | Js | jQuery | Backbone | MongoDB developer & Webscraper
I am a full-stack developer with keen focus on debugging/solving problems. I have been working on java for more than 5 years now and have a total of 8+ years IT experience. Worked on a wide-range of technologies with Struts2 at height, I'm diving currently into the world of javascript. More details about me can be found on http://nitinsurana.com Feel free to ping me, if I can be of any help. If we cannot solve your problem then I will refund the session fees.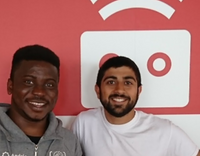 Hire Now
Freelance Backbone events developer in Lagos, Nigeria
Software Developer
I love to cook, and if you've watched some of my tutorials, I like using cooking as an example. I also like to cook good and quality code that are easily maintainable and scalable in the long run. Aside coding, I write fictional stories, love swimming and trying out risky things. Life is short so I live on the edge. I am also a good teacher and an obedient student, I love to pair program with anyone willing to. I so much believe that knowledge is not found in one place or one individual, you can find knowledge in anywhere even in places where you list expect.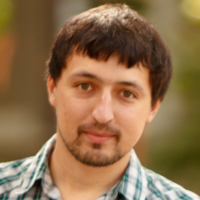 Hire Now
Freelance Backbone events developer in Maribor, Slovenia
Full Stack Web Developer
Full Stack Web Developer, currently working remotely, interested in smart and interesting projects. I enjoy implementing new technologies and working closely with different teams. I like to find new ways to promote brands using various technologies. And also a big fan of Wordpress.
Hire Now
Freelance Backbone events developer in Toronto, Canada
Full Stack Developer with solid hands-on expertise
Insightful, tech-driven full stack developer with notable success in developing powerful web applications while participating in planning, analyzing, and implementing solutions in support of business objectives. Hands-on experience participating in all stages of software development efforts, including requirements definition, design, architecture, testing, and support. Have experience with several startups as well as large corporations. My current passion is real-time hybrid apps working seamlessly on iOS, Android and Web.
Hire Now
Freelance Backbone events developer in Victoria, Canada
Full Stack Development Consultant
I'm a development consultant working for FreeRunning Technologies located in the heart of beautiful Victoria, BC, Canada. I have core competencies in Ruby, Ruby on Rails, Javascript, Backbone.js, and Devops. I have prepared custom integrations with third party API's and have migrated large data sets to new technology stacks. From anything from basic advice about your data structure to determining what stack you should deploy on I'm your guy. I am also an active contributor to Spree Commerce and its' ecosystem and have extensive experience modifying, migrating and creating new stores using the platform.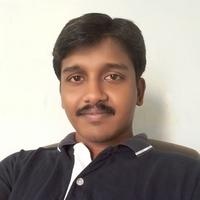 Hire Now
Freelance Backbone events developer in Hyderabad, India
Full Stack Developer
Having more than 6 years of hands-on work experience with various IT companies on responsive web design and hybrid applications, software as well as security development life cycle, Automation, Continuous development, integration, deployment and delivery, Support for DEV and OPS teams with development and maintenance of various tools and technologies. Technical expertise on responsive user interface development and content management system helped many projects gained fast pace in development, integration, testing and delivery. Hands-on expertise on HTML 5, CSS 3, Bootstrap 2/3, Ionic, Material Design, Polymer, SASS/LESS, Wordpress, Drupal, Node.js/Vert.X, Backbone.js, Angular.js, Underscore.js, Grunt.js/Gulp.js, jQuery, PHP, MySQL, MongoDB, Elasticsearch, Kibana, Grafana, GIT/SVN, Atla...
Hire Now
Freelance Backbone events developer in Philadelphia, United States
Senior Ruby Developer & Open Source Contributor
I'm an experience Ruby and Ruby on Rails Developer with more than 10 years of experience in software development. When I'm not working on client projects, I like to contribute to open source gems.
Hire Now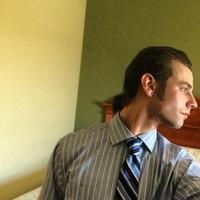 Hire Now
Freelance Backbone events developer in Ashburn, United States
Full Stack Web & Mobile Software Programmer, Consultant
I've been programming, developing, & exploring multiple facets of the web since '97. From HTML/CSS/JS to Visual Basic, PHP, and Objective-C, I've been around and back again. I'm currently focused on full stack web & mobile development, ideally building projects from the ground up and seeing them through to market. I'm seeking business opportunities for small start-ups or large companies on a passionate team with room for growth, creating a future one amazing service at a time. Specialties: Ruby (1.8.x - 2.x), Rails (2.3.x - 4.x), iOS, RubyMotion, PhoneGap, Drupal, Wordpress, PHP, Apache, HTML/HTML5, CSS/CSS3, Javascript, jQuery, JSON, AJAX, EmberJS, AngularJS, NodeJS, BackboneJS, CoffeeScript, Bootstrap, SASS, XHTML, XML, HAML, ERB, SCSS, RSS, MySQL, PostgreSQL, MongoDB, SQLite, Amazon ...
Need to Hire a Senior
Backbone events
Developer?
Get Started
Are You a
Backbone events
Developer?
Get paid while making an impact. Become a Codementor for the next wave of makers.
Apply Now