Not looking for Azure storage Developers? Find other types of developers:
View Profile
Freelance Azure storage developer in Eton Wick, United Kingdom
Full stack developer with a focus on javascript based stacks.
I am a full stack software engineer and entrepreneur with between 1 and 10 years professional experience working with the technologies listed. Current focus lies in the development of IoT and cross-platform (web,dektop,mobile,IoT) solutions. My areas of expertise are the general syntax and usage of languages. Effective, correct and appropriate use of software design patterns. Defining algorithms. Handling (possibly large) amounts of data effectively and presenting results to the end-user in a clear and timely manner. Designing and managing the infrastructure to drive these results. Working with stakeholders to design, budget, and plan software development projects and their architecture, turning business objectives into measurable goals. Planning for and scaling with growth. Troubleshoot...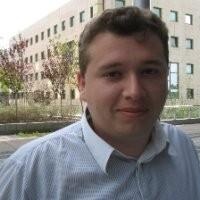 View Profile
Freelance Azure storage developer in Netivot, Israel
CTO at Startup Company
Worked from the first version of Azure up to SDK 2.6, Working with the Cloud architecture and design, including best practices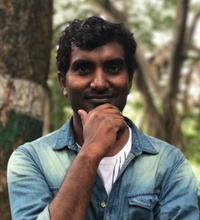 View Profile
Freelance Azure storage developer in Mysore, India
I can help you with .NET, Android, Web, iOS, C and Azure.
I work has a solution architect, and have been training in one form or the other for the last 5 years. I am good at teaching those who are completely new to a particular topic. For instance, lets say you have been a web forms (dot net) developer all this while. However, you have been advised that you will be working on dot net MVC from the next project. In situations like that, where you are learning something entirely new but still wish to harness what you already know, I am the guy for you. Another instance would be, you are really now starting your journey into the wonderful but terrifying world of development (it could be android, web, iOS or Azure) and you want someone to ease you into this. Well, I am that trainer. I am patient, i can be wonderfully funny, use all sorts of dramati...
View Profile
Freelance Azure storage developer in Ahmedabad, India
.NET, C# & Xamarin stack code monkey, hoping since 7+ years
Throw me some C# or .NET or Xamarin, I live on that. Your problem will be casted to acceptable solution !!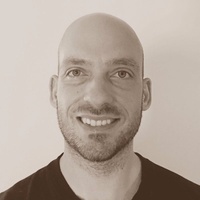 View Profile
Freelance Azure storage developer in Athens, Greece
Efficient problem-solver with software engineering background, a PhD, and a knack for entrepreneurship.
With over a decade in actual experience writing everything from quant trading to large-scale web applications, my focus is on being effective and producing quality software that does as it is expected to. I have a keen interest in teaching/coaching and have done so in a formal capacity before.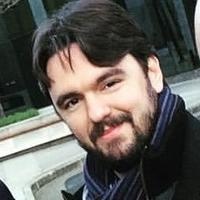 View Profile
Freelance Azure storage developer in Sao Jose do Rio Preto, Brazil
Keep it simple :)
As a self-taught programmer, I know overheads and trade-offs very well. In other words, I am very much a performance-aware person. My ultimate goal for each project I partake in is to build robust, scalable and cost-efficient codes. With more than 15 years of experience, I catch onto business rules quickly and am able to make formative suggestions. It's a known fact that programming constantly evolves and will produces new tools. There will always be more to conquer but that is where the fun is. Solutions are easy to identify and implement when and only when meaningful conversations about clients' need and challenges take place.
View Profile
Freelance Azure storage developer in Istanbul, Turkey
A Microsoft Certified Solution Developer (in Web Apps) with over 4 years of experience developing .NET applications.
I'm a Full Stack developer specialising mostly in C#, ASP.NET MVC, Entity Framework and Azure, though you'll also find me dipping my toe into the IoT pond as well, developing firmware for microcontrollers / embedded systems with C. If you would like to find out more about me, you should check out my LinkedIn (see recommendations), GitHub and Stack Overflow profiles (in addition to my existing reviews here.)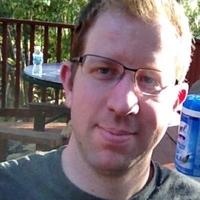 View Profile
Freelance Azure storage developer in New Hamburg, Canada
Experienced Architect - Azure, C#, WebAPI, OAuth, .NET, Swift, Android, Java
Many new developers spend countless hours trying to figure out how to design, code, deploy and run their websites, apps and services. Save time and reach out to an experienced architect. Designed and built websites using ASP.NET MVC, APIs using WebAPI2, securing applications with OAuth tokens/OpenID Connect using IdentityServer, mobile apps in Swift and Java. Architected and deployed cloud infrastructure in Azure and devops with VSTS. VMs, Cloud Services, Blob Storage, Azure SQL, Service Bus, Web Apps and Traffic Manager, multi-datacenter high availability setups.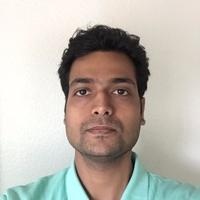 View Profile
Freelance Azure storage developer in Jaipur, India
Consultant | Technical Speaker | Startup Founder | Full Stack Developer | Chatbots | AI | Machine Learning | JavaScript | jQuery | NodeJS | AngularJS | MongoDB | MeteorJS | ElasticSearch | Firebase | Android | Ionic | Mocha | Digitalocean | MySQL
** Full Time Consultant, Entrepreneur, Developer. ** ** One Minute Quick Video Intro : https://www.youtube.com/watch?v=ylxt9a-izOw ** Most Searched for Consultant For Chatbots and Voice enabled Apps** ** Have Build Products for Startups and Large Enterprises. ** ** Consult Startups with their Product. ** ** You will not be Charged if i am not able to Resolve your Issue.** **Go Ahead and Schedule a Session with me, I would love to talk to you ! :-) **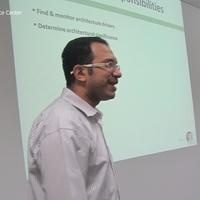 View Profile
Freelance Azure storage developer in Cairo, Egypt
Software Engineer, Research and Development
Works as a Consultant and a Research Engineer in the R&D department for SECC(Software Engineering Competence Center) with 15+ years of experience in Software Industry, 7+ years of them sharing in leadership and strategic positions. He provides consultation to organizations on how to maintain a strong Software Architecture that supports Business Agility. He helped to shape strategies for organizations in the software industry and international NGOs. He provided consultations to startups to model their business and construct their business plans locally and internationally. During his experience as a teaching assistant, he guided many students in finding innovative business ideas that turned to be successful startups later on. Mustafa has a strong experience in Lean Management using Agile Me...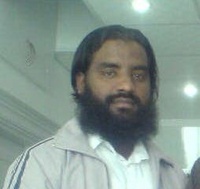 View Profile
Freelance Azure storage developer in Lahore, Pakistan
Senior C# ASP.Net MVC AngularJS Developer | JQuery SQL Reports Guru
Over the past 13 years, I have designed, developed and managed a wide range of applications. I have provided complex solutions for top companies including The New York Times, Walmart, Beam, Live Help, Decisions, DigitalRep, Matrix Protection, Knowledge Shop. I am also highly demanding expert for reports, dashboards. Recently used skills: 1. C#, ASP .Net, ASP. Net MVC, ASP. Net Core, CSS, CSS3, HTML, HTML5, Twitter Bootstrap, WebAPI 2.0, Owin, DocX, ZenDesk, APIs, Json, twilio, SVN, TFS, GitHub, BitBucket, Trello. 2. AngularJS, Node.js, JavaScript, Jquery, TypeScript, KnockoutJS, FabricJS, ContentBuilderJS, VideoJS, PhantomJS, CasperJS, Bower, Grunt, Gulp, Jasmine, D3JS. 3. SQL Server, MongoDB, SQL Azure, AWS, Payment Gateways, Worker Roles, SQL, TSQL, MDX, SQL Cube, Stored Procedures, E...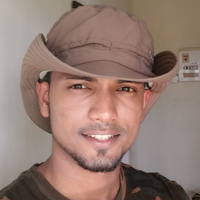 View Profile
Freelance Azure storage developer in Ahmedabad, India
If I pinged you, I can help you! Cloud + ML at Microsoft!
I work at Microsoft Azure Infrastructure Management (AIM India). My day to day work involve applied data science, statistics, cloud services, distributed systems, hybrid network scenarios and UI/UX. I have worked (atleast one project) on technologies which involve: Mobile development (Android, IOS), Web (frontend, backend with php, python, node.js, asp.net), Augmented Reality (Hololens), IOT (Arduino, BeagleBoard, Windows IOT Core), Windows app (UWP, WPF, WFA), Chrome/Mozilla Extensions, jQuery libraries, Apache Modules and php libraries (infosec).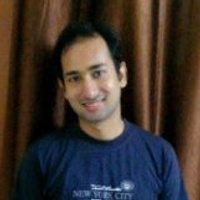 View Profile
Freelance Azure storage developer in Amsterdam, Netherlands
I believe in Quality, User experience & performance!
I've been working for prestigious companies as a developer for 4+ years. Worked in domain of database, algorithms & data structure.
View Profile
Freelance Azure storage developer in Noida, India
Full stack Microsoft developer
• 6+ years of experience, in Architecture, Designing Developing Enterprise wide applications and product development life cycle projects using cutting edge technologies in N-Tier and Service Oriented architectures. • Solid technical background developing intranet, internet, N tier and Client Server applications of .NET Object Oriented Programming using ASP.NET, MVC 4/5, SQL Server 2008/2012, MVC, WPF, Azure Cloud, PowerShell and Web API2. • Worked on various architectures like MVC, MVVM SOA, Multi-Tier architectures. • Experience with HTML5, CSS3, JavaScript, JQuery, AJAX, JSON and emerging web technologies. • Worked on all azure offerings SaaS, PaaS, IaaS like Azure Service Bus, Cloud Services, Azure Runbook, Application Insights, Storage, Azure VMs (IaaS), Online TFS, SQL Azure, Event Hu...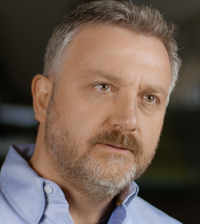 View Profile
Freelance Azure storage developer in Tampa, United States
Software Architect & Developer
I've been in IT sector for almost 30 years now and played all the roles one can imagine from network administration to application development, database management to Chief Information Officer. My primary passion is web application architecture and development and currently building a major app with a distributed architecture that runs on Microsft Azure.
Need to Hire a Senior
Azure storage
Developer?
Get Started
Are You an
Azure storage
Developer?
Get paid while making an impact. Become a Codementor for the next wave of makers.
Apply Now