Not looking for Azure Developers? Find other types of developers:
View Profile
Freelance Azure developer in Istanbul, Turkey
A Microsoft Certified Solution Developer (in Web Apps) with over 4 years of experience developing .NET applications.
Experienced with cloud architecture and optimizing solutions to take advantage of its various services. Can offer expertise in: - Best practices in deploying Web Apps to production - Utilizing Service bus queues and storage queues - Utilizing Web Jobs and Functions - Utilizing

Azure

Blob storage containers - Getting started with the

Azure

IoT hub - Utilizing Azures Cognitive services to create interactive applications using their bot framework, language understanding and intelligence service (LUIS), speech api's for Speech to text and vice versa, I also have some limited exposire to their facial recognition apis If you have a question regarding an item that's not listed above, don't hesitate to ask, likelihood is I'm already familiar with it and can help guide you whether you're just st...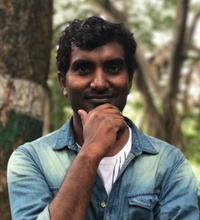 View Profile
Freelance Azure developer in Mysore, India
I can help you with .NET, Android, Web, iOS, C and Azure.
I work has a solution architect, and have been training in one form or the other for the last 5 years. I am good at teaching those who are completely new to a particular topic. For instance, lets say you have been a web forms (dot net) developer all this while. However, you have been advised that you will be working on dot net MVC from the next project. In situations like that, where you are learning something entirely new but still wish to harness what you already know, I am the guy for you. Another instance would be, you are really now starting your journey into the wonderful but terrifying world of development (it could be android, web, iOS or Azure) and you want someone to ease you into this. Well, I am that trainer. I am patient, i can be wonderfully funny, use all sorts of dramati...
View Profile
Freelance Azure developer in Eton Wick, United Kingdom
Full stack developer with a focus on javascript based stacks.
Experience running a private-cloud hosted application solution on Azure
View Profile
Freelance Azure developer in Luxembourg, Luxembourg
Software Engineer II at Microsoft
I started to work on projects hosted on

Azure

platform two years ago. Those projects were hosted on

azure

for a reason - high scalability/high throughput requirements. To achieve those requirements, I worked with different subset of

Azure

technologies -

Azure

Cloud Services,

Azure

Service Bus,

Azure

Storage,

Azure

SQL,

Azure

Web Apps,

Azure

Active Directory,

Azure

Application Insights,

Azure

Service Fabric,

Azure

KeyVault. Currently, I continue to work on scalable/high throughput application at Microsoft/Skype so I am expanding my knowledge in this area every day.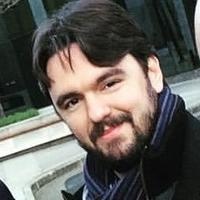 View Profile
Freelance Azure developer in Sao Jose do Rio Preto, Brazil
Keep it simple :)
I've been in touch with

Azure

solutions for 3 years, been in charge of a huge non-profit organization project that uses a lot of its features with high availability and scalability.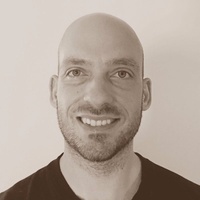 View Profile
Freelance Azure developer in Athens, Greece
Efficient problem-solver with software engineering background, a PhD, and a knack for entrepreneurship.
I have developed applications that make use of most of the

Azure

services; namely: Service Bus, Websites, API, Functions, Virtual Machines, Application Insights, Storage etc.
View Profile
Freelance Azure developer in Ahmedabad, India
.NET, C# & Xamarin stack code monkey, hoping since 7+ years
Throw me some C# or .NET or Xamarin, I live on that. Your problem will be casted to acceptable solution !!
View Profile
Freelance Azure developer in Noida, India
Full stack Microsoft developer
I can help to provision

azure

VMs, can consult to on board your application into

Azure

marketplace. Good experience with all

Azure

offerings IaaS, PaaS and SaaS.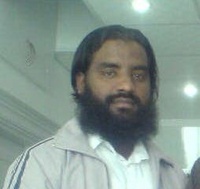 View Profile
Freelance Azure developer in Lahore, Pakistan
Senior C# ASP.Net MVC AngularJS Developer | JQuery SQL Reports Guru
I have been using extensively since 2014 and it is great experience. I have used

azure

storage blobs to upload files, blob objects, web roles, worker roles, cloud services, web sites and lot more.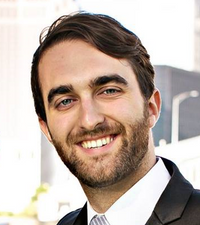 View Profile
Freelance Azure developer in Westlake, United States
Software Engineer & Entrepreneur
I have hosted several web applications in

Azure

for my own startups utilizing the majority of the features that a typical project would require. I have also migrated sites to

Azure

for Case Western Reserve University Medical School.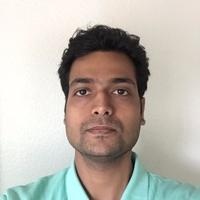 View Profile
Freelance Azure developer in Jaipur, India
Consultant | Technical Speaker | Startup Founder | Full Stack Developer | Chatbots | AI | Machine Learning | JavaScript | jQuery | NodeJS | AngularJS | MongoDB | MeteorJS | ElasticSearch | Firebase | Android | Ionic | Mocha | Digitalocean | MySQL
** Full Time Consultant, Entrepreneur, Developer. ** ** One Minute Quick Video Intro : https://www.youtube.com/watch?v=ylxt9a-izOw ** Most Searched for Consultant For Chatbots and Voice enabled Apps** ** Have Build Products for Startups and Large Enterprises. ** ** Consult Startups with their Product. ** ** You will not be Charged if i am not able to Resolve your Issue.** **Go Ahead and Schedule a Session with me, I would love to talk to you ! :-) **
View Profile
Freelance Azure developer in Curitiba, Brazil
I've architected several applications that were hosted on

Azure

and relayed on multiple services like Web Apps, WebJobs, blobs, queues and SQL Databases. My experience on

Azure

includes the architecture of both Microsoft solutions like ASP.NET Web API and ASP.NET MVC websites and solutions from other vendors (e.g., Wordpress websites and other PHP applications).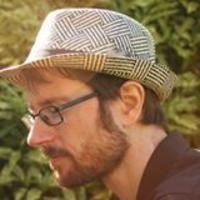 View Profile
Freelance Azure developer in Islington, United Kingdom
CTO and full stack/CMS developer on MS stack, 22 years experience
When we rebuilt the www.greatbritishchefs.com site, we put it on

Azure

so I have had a year's experience with it. Basic familiarity.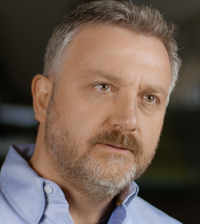 View Profile
Freelance Azure developer in Tampa, United States
Software Architect & Developer
I've been using the

Azure

platform for about 3 years now and currently build scalable applications that run on Azure.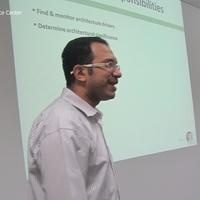 View Profile
Freelance Azure developer in Cairo, Egypt
Software Engineer, Research and Development
Works as a Consultant and a Research Engineer in the R&D department for SECC(Software Engineering Competence Center) with 15+ years of experience in Software Industry, 7+ years of them sharing in leadership and strategic positions. He provides consultation to organizations on how to maintain a strong Software Architecture that supports Business Agility. He helped to shape strategies for organizations in the software industry and international NGOs. He provided consultations to startups to model their business and construct their business plans locally and internationally. During his experience as a teaching assistant, he guided many students in finding innovative business ideas that turned to be successful startups later on. Mustafa has a strong experience in Lean Management using Agile Me...
Are You an
Azure
Developer?
Get paid while making an impact. Become a Codementor for the next wave of makers.
Apply Now