Find a mentor

Web Programming

Mobile App Programming

Programming Languages

Data Science /Engineering

Database /Operations

Others
Full Stack Javascript Developer (MEAN, MERN, PERN & Meteor) and Java Developer (Android, JavaEE & JavaSE)
Average Rating
5.0
(54 ratings)
Jan 2018
Azeez is an amazing programmer. He helped me solve a problem that has had me stumped for months! His coding skills are legendary.
Just finished a project with Azeez and he is a very talented programmer. Job very well done!
Thanks. Worked out in 5 mins.
Explained very well why I wasn't getting the correct output.
Dec 2017
Amazing, This guy can understand what you wont and do it on the best way, Thanks bro.
Very straightforward and able to think on the fly as we reviewed code.
very good my webpack rocks!!!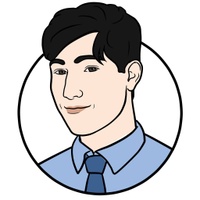 Helped me gain immense understanding of the Android platform. Thank you Azeez!
Solved the problem that I spent on a couple of hours just in 20 minutes. Thank you!
Azeez is a great mentor!!! He found out and fixed my issues very fast. Even though there was some other issues that come up which made him rewrite his codes, he was willing to do so within a short period of time. I cannot thank him enough for this. I would definitely recommend him!!
Azeez is really great. He helps me with assignments and explains them to me. Recommended.
Nov 2017
Amazing work. really really helpful Did everything I need. Thank you