Ayush Singh
Data Science | Machine Learning | Pythonista
$20.00
For every 15 minutes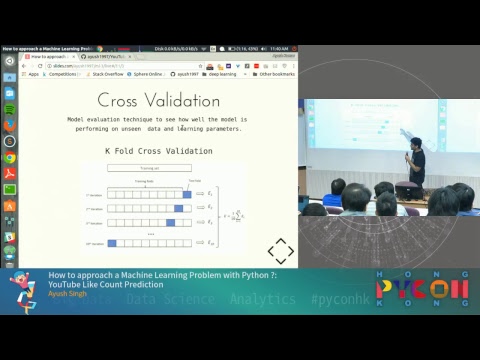 I'll do my best guiding you in areas of Data science,Machine/Deep learning,web development using Python, Version Control System (Git), and some hacks to be more productive. I've been to a lot of hackathons and have won some.Currently, I'm part Stanford's Scholar Initiative and doing independent research on Machine/Deep Learning. Also I am a core member of PyData community and have given some talks there and love to mentor people.
- 3+ years of experience using Python programming. - Have been using Python extensively for Data Science, Machine Learning and Deep Learning. - Core member of PyData Delhi community and given various talks on Python related topics for DataScience and ML. - Won several national hackathons working on different aspects involving Python programming - Have done various projects around Python for web scraping,Data analysis,wrangling,cleaning,Web Development and Machine Learning.
Machine Learning has been one of the core fields I have been working on.Good knowledge of ML algorithms like Naive Bayes,Linear/Logistic Regressions,Decision Trees,Random Forests,SVMs and Neural Networks etc.Have worked on various real world problems in this domain.My most recent work include https://github.com/ayush1997/YouTube-Like-predictor.
Have worked and currently working with some Startup/Companies in this domain.Doing independent research in this area specifically Deep Learning in Computer Vision.Have a good experience with various frameworks like Tensorflow, Keras for implementation of deep architectures. Most recent work has been https://github.com/ayush1997/Xvision
Use Git in day to day life for working in teams and collaborating on other version control systems.
I have been writing scripts in js and using it in web development.Used Ionic for app develoment and D3 for visualization tasks. https://github.com/ayush1997/MCGILL-D3-SAMPLE
Have worked on multiple DBs including MySQL and MongoDB.
Github repositories
Xvision
Chest Xray image analysis using Deep learning !
visualize_ML
Python package to visualize some processes involved in Machine learning.
Average Rating
5.0
(4 ratings)
Help me a lot. Very thorough.
Absolutely awesome. Patient teacher and very smart guy. Recommend.