Freelance Aws vpc Developers Available for Hire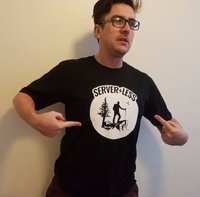 Hire Now
Freelance Aws vpc developer in Lane Cove, Australia
Serverless Architect and Developer
I am an experienced Developer and Polyglot Programmer, based in Sydney, Australia. I specialise in Serverless Architectures and the AWS platform. I've been developing serverless applications with TypeScript and JavaScript, but I've experience with a bunch of other languages as well. I quite like databases, and distributed systems.
Hire Now
Freelance Aws vpc developer in Seattle, United States
SRE at DataDog
Deep generalist with experience in infrastructure automation, IT operations, metrics and measurement, process reengineering, automation, release and change management, system architecture, and security. Industry exposure includes internet marketing, telecom and financial industries. Specialties: release management, process engineering, automation, audit, security, metrics and measurement, devops, system engineering, java performance and scalability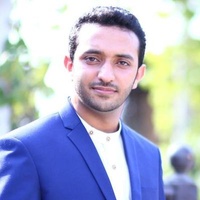 Hire Now
Freelance Aws vpc developer in Lahore, Pakistan
Full-Stack Cloud Developer
I have 5 years of freelancing experience and 2.5 years of corporate job experience buliding web applications in cloud. using AWS, Laravel and many other tools. also built camera streaming platform for live and vod streaming. I am a full stack developer so I can handle both frontend and backend. write clean, manageable code. I am your guy for anything web related within budget and on time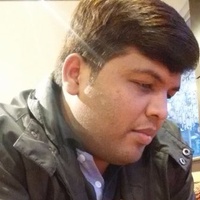 Hire Now
Freelance Aws vpc developer in Bengaluru, India
BigData, Analytics & Cloud (AWS) Professional
I have technical hands on expertise in architecture, engineering & running batch data platforms, real-time data platforms, large data lakes/data warehouses & back-end systems from scratch in production. I have 10 years of experience in using BigData technologies (like Hadoop, MapReduce, Hbase, Kafka, Spark etc), Data Analytics, Distributed Systems, Cloud (AWS) & web services. I have delivered data solutions to empower business insights, reporting, analytics, data science & machine learning use-cases in different industries such as advertising, healthcare, retail, ecommerce. Specialties: Data platforms, Hadoop, MapReduce, Kafka, Hive, Spark, HBase, REST web services, Software Development, Distributed Systems, Agile Project Management, Linux, Java, Software Design, Amazon Web Services (A...
Hire Now
Freelance Aws vpc developer in Keller, United States
Software Engineer/Developer (Java/Spring, Cloud Native, Security, Databases, Full Stack) at Dish Network
I have had the opportunity to handle some of the toughest challenges and to solve them. I hope to take the path to ever higher levels. I am an IT professional with notable success in software development, leading technical teams and in software/IT architecture. - Problem solver and goal driven achiever with exceptional analytical skills, troubleshooting skills, quick learning, collaboration, complex technical discussions, proposing and winning new projects/business, turning around toughest of challenges. - Specialization in software development/architecture/design/delivery in technologies including Java/JavaEE, Spring, Cloud, Web development, Hibernate/JPA, JSF, JavaScript, Databases, CMS. - Key developer/architect/lead for mission critical applications, technology/os/product upgrades,...
Hire Now
Freelance Aws vpc developer in Los Palacios y Villafranca, Spain
Software Developer - Passionate learner
I have been software developer for almost 10 years, dealing with all kind of problems (gamification, scheduling, booking, drone mission planning, books management, ...). Eventually I felt in love with the StartUp world and joined it so I could enjoy the fast-paced nature of it!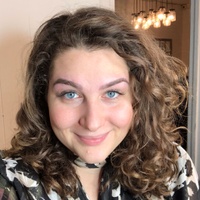 Hire Now
Freelance Aws vpc developer in New York, United States
Full Stack Developer (JavaScript, Ruby, Python, Swift, Java, and more!)
I'm a talented Software Engineer with 6 years in the field. I'm a polyglot, which means I work in a TON of different languages. I tend to keep things practical and rooted in the real world. I'm good at giving examples of why something you're learning actually matters.. or a real, concrete scenario where I had to use a similar technique. I work in Ads, which is uninspiring, but my company's Unlimited Vacation, learning budget, and awesome culture make up for it. (Which is why Intent Media was on Crain's Best Places to work in NYC for 6 years in a row!!!) Some personal info: I live in New York City right by Times Square. I practice contortion and trapeze on the side. I have a dog that skateboards. I throw bullwhips in Central Park.
Hire Now
Freelance Aws vpc developer in Marquette, United States
Emergency support specialist, cloud consultant, lifetime coder, Linux ninja, security guru, developer-operations liasion, systems administrator. Often called 'rockstar', 'unicorn', 'hero', 'savior', 'recluse'; seldom called on the phone.
I put out cyber fires over donuts and camp fires. Polyphasic sleeper serving all timezones! Provider of live-help in real-time via video conference for technologies I have mastered and problems no one else can solve. Writer of re-brandable content management systems (every app has content, does it not?), re-usable apps & APIs, member of Mensa & Intertel, slayer of salmon. Human languages for fun, programming languages for breakfast. I left Detroit in the Dot-Com era to live deep in the north woods, I wear camo every day and kill my own food when I have to. I solve my own problems with grace and efficiency. I'll be happy to solve yours! My three most valuable skills: * Problem solving * Anticipation (of variables and user expectations) * Machine logic These skills, when applied t...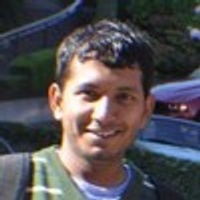 Hire Now
Freelance Aws vpc developer in Bengaluru, India
Backend Software Engineer
I am a backend software engineer with over 5 years of experience in building web applications and backend systems. I enjoy solving problems related to distributed systems, machine learning, data science, software engineering, devops, service oriented architectures and building fault tolerant services.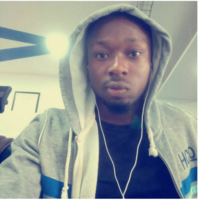 Hire Now
Freelance Aws vpc developer in Lagos, Nigeria
Elite programmer with a passion for coding and mastery in Javascript
I am a software developer with a bachelor's degree in Electrical and Electronics Engineering. I am deeply into web application development using javascript and also on the side very interested in embedded systems and hardware programming.
Hire Now
Freelance Aws vpc developer in Redhill, United Kingdom
Full stack PHP developer
I have had the pleasure of working in web design & development all my working life. A self-confessed geek, I knew from a young age my future was in computing and with the birth of the internet came an opportunity to make a career out of my passion. Having worked for a variety of businesses, including agencies & publishers helping them to achieve great things online, I took the leap and co-founded a full service digital agency, helping businesses to create, promote and support their web presence. We are relatively young company, backed by over 15 years experience of web development & digital advertising, we are passionate about the work we do for our clients. We live and breathe digital and pride ourselves on our professionalism and quality of our work.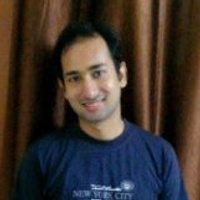 Hire Now
Freelance Aws vpc developer in Amsterdam, Netherlands
I believe in Quality, User experience & performance!
I've been working for prestigious companies as a developer for 4+ years. Worked in domain of database, algorithms & data structure.
Hire Now
Freelance Aws vpc developer in Deltona, United States
Full Stack Developer/DevOps & Course Instructor/+10 Yrs
I love programming. I've been doing it since I was a little boy at 12, I suppose it's just how I think! - Quick List: DevOps, Docker, Provisioning, AWS/GCloud/VPS, Node, REST, Python, PHP and any Framework, Vue, Angular, Ubuntu, Bash, etc. - Custom App Inquiry @ hello@jream.com - Free Lessons @ https://youtube.com/JREAM - Full Training Courses @ https://jream.com - I really enjoy teaching!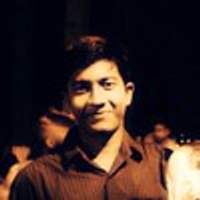 Hire Now
Freelance Aws vpc developer in Bengaluru, India
Generalist Programmer with extensive experience in infrastructure management, research and development
Skilled Software Engineer with a demonstrated history of working in the software industry. Skilled in developer operations, web applications development and designing distributed systems, micro-services, low latency fault tolerant services and managing infrastructure security and handling zero downtime deployment.
Are You an
Aws vpc
Developer?
Get paid while making an impact. Become a Codementor for the next wave of makers.
Apply Now