Not looking for Aws sdk Developers? Find other types of developers: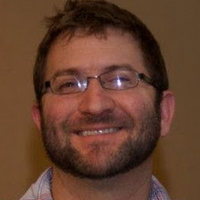 View Profile
Freelance Aws sdk developer in Columbus, United States
Full stack Ruby on Rails Developer and AWS Cloud Architect
I'm an expert problem solver. I've been developing production applications using Java, Ruby, and Javascript for almost 10 years, using frameworks like Rails, Spring, and Angular. I love solving software problems, building cloud architectures, and data science.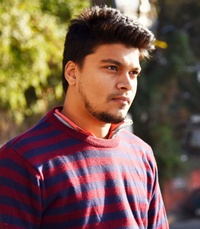 View Profile
Freelance Aws sdk developer in Belra, India
Programmer since 2006. Lead technology for startups and enterprises.
I love building apps and working on cutting edge technologies, ensuring that they're ready for market in short development time. I also like to ensure the applications to be heavily iterated and improved based on user feedback and performance metrics.
View Profile
Freelance Aws sdk developer in Marquette, United States
Emergency support specialist, cloud consultant, lifetime coder, Linux ninja, security guru, developer-operations liasion, systems administrator. Often called 'rockstar', 'unicorn', 'hero', 'savior', 'recluse'; seldom called on the phone.
I put out cyber fires over donuts and camp fires. Polyphasic sleeper serving all timezones! Provider of live-help in real-time via video conference for technologies I have mastered and problems no one else can solve. Writer of re-brandable content management systems (every app has content, does it not?), re-usable apps & APIs, member of Mensa & Intertel, slayer of salmon. Human languages for fun, programming languages for breakfast. I left Detroit in the Dot-Com era to live deep in the north woods, I wear camo every day and kill my own food when I have to. I solve my own problems with grace and efficiency. I'll be happy to solve yours! My three most valuable skills: * Problem solving * Anticipation (of variables and user expectations) * Machine logic These skills, when applied t...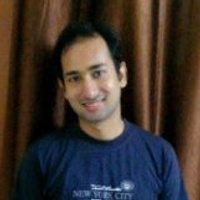 View Profile
Freelance Aws sdk developer in Amsterdam, Netherlands
I believe in Quality, User experience & performance!
I've been working for prestigious companies as a developer for 4+ years. Worked in domain of database, algorithms & data structure.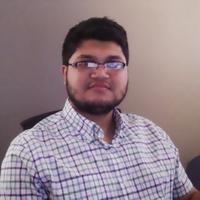 View Profile
K M Rakibul Islam (Rakib)
Freelance Aws sdk developer in Mississauga, Canada
Top Ruby on Rails Mentor of January - December, 2017 & January - February 2018 (14 months in a row!) at Codementor | Experienced (8+ years) and friendly Ruby on Rails Developer/Mentor (with passion for helping others learn) | 1000+ Sessions
I am the Top Ruby on Rails Mentor of January, February, March, April, May, June, July and August 2016 (8 months in a row) and January, February, March, April, May, June, July, August, September, October, November, December 2017 & January and February 2018 (again 14 months in a row!) at Codementor with 1000+ sessions. https://www.codementor.io/ruby-on-rails-experts I am a Senior Software Engineer from Toronto, currently working as a Ruby on Rails Developer at theScore Inc. I am passionate about helping and mentoring people, especially who are new to the web development and the programming world. I am specialized in explaining core concepts of Ruby and Rails along with the best practices. I focus on the learning experience of my students and make sure they get exactly what they want. I hav...
View Profile
Freelance Aws sdk developer in Alma, United States
Founder of Unicorn.TV
I'm a classic hacker, and not in the "I dabble in tech stuff" way. I've been programming in low level languages for since 2000. My passion lies in teaching others. In the hacker world, there are often Master:Apprentice relationships, but this is a more rare concept in traditional CS/engineering; which is unfortunate. When it comes to work and life, I am very passion driven. I don't take on just any project, but when I do it is with a great amount of energy, loyalty and dedication to quality. My core beliefs can be summed up quite easily: First, do not harm. I am a firm believer that business and teams should operate with a mindset of never harming the brand, reputation, customer or peers. Operate transparently. For me this means that in both personal and professional life it is be...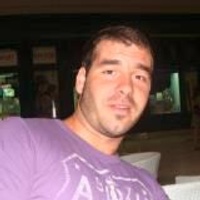 View Profile
Freelance Aws sdk developer in Munich, Germany
Motivated software engineer. Switched lots of technologies in past 3 years. Always came back to programming. Love it.
Long time ago used C++. Some time ago tackled with Scala. Recently worked in Go. Currently creating in Java. Jumping up and down between different technologies without a problem.
View Profile
Freelance Aws sdk developer in Minsk, Belarus
Founder of https://asoft.co – Chatbots, Shopify Apps and World-class Web Projects
Hey! I'm an experienced Ruby on Rails developer and a founder of ASoft LLC. I give speeches, contribute to open source and write blog posts. I completed my Bachelor of Computer Science degree during my study with exceptional software programmers. I developed my first Rails application more than 4 years ago. Since that time I learned a lot and I continue learning something new every day. I like to share my experience. In 2013 I taught a Ruby on Rails course in the university to about 70 students. Codementor is a great way to help people and learn something new as well. Recently I gave 2 speeches about remote pair programming https://www.youtube.com/watch?v=1sklY800ous & https://www.youtube.com/watch?v=vq_q1ml39RQ. Full CV can be found on ➡ http://asoft.co/people/sergey-alekseev. ...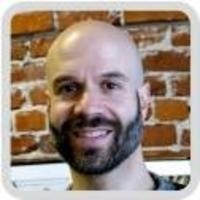 View Profile
Freelance Aws sdk developer in Portland, United States
Freelance Software Developer
Long-time software developer with many years of leadership experience primarily in tech start-ups. Most recently doing freelance and contract tech work.
Are You an
Aws sdk
Developer?
Get paid while making an impact. Become a Codementor for the next wave of makers.
Apply Now