Freelance Aws opsworks Developers Available for Hire
Hire Now
Freelance Aws opsworks developer in The Colony, United States
Cloud Developer and Architect
Creating and Refactoring Cookbooks/Recipes Test-Kitchen Serverspec Vagrant
Hire Now
Freelance Aws opsworks developer in New Westminster, Canada
Web Application Developer & Project Manager. Rails, TypeScript/JavaScript, React, AWS, C#
I'm a freelance web application developer with substantial project management expertise. I've developed Rails applications, React interfaces, and deployed them in the cloud. I'm available for coaching, freelance work, debugging, and solution review! I'm generally available between 9AM and 7PM Pacific Time.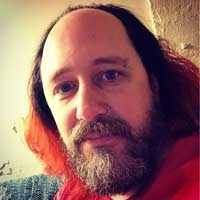 Hire Now
Freelance Aws opsworks developer in Dover, United States
Full-stack Developer and DevOp
My name is Dan Pratt (dpratt@innov8d.com). I consider myself a Full-stack Developer and DevOp. I know those are pretty heady buzzwords to hit you with right out of the gate, but I'm being genuine. 
I am truly Full-stack. I have routinely worked front-to-back (HTML/CSS to JS to Backend to DB) on projects, and at points of my career have worked full projects solo because it was the most cost-effective way to get something done. My current preferred stack is React/Reduct, Python/Flask, and Postgres. In the past it was Ruby on Rails, Knockout, Postgres. Before that it was .NET MVC, jQuery, and Microsoft SQL. Before that it was PHP and jQuery and MySQL. So yeah, lots of stacks, lots of change over time.   
I am really just learning how to effectively use React and Redux together, but I am a st...
Hire Now
Freelance Aws opsworks developer in Alexandria, United States
Bryan Hoffpauir (BJ Hoffpauir) - Experienced Technology Executive & Developer serving the Fortune 500®, SMB's & Grammy® Winning Artists for nearly 20 years
I've been delivering Media, Technology, & Management Solutions to the problems of SMB's, the Fortune 500® & Grammy® Award Winning Recording Artists for nearly 20 years, having designed, developed, supported and led teams managing eCommerce and ERP systems responsible for over $1.5 billion dollars in revenues. I am a seasoned Technology Executive skilled in Leadership of Technology Organizations, Highly Scalable Systems, Enterprise IT, Systems Architecture, Strategic Planning, Marketing & Branding, Knowledge Centered Support, Cloud Services, DevOps, Automation / SCADA / HMI Systems, Magento, WordPress, and Distributed Computing. I have a proven Record of Success building and leading Global Teams, articulating & executing strategic vision, and delivering Technology, Media & Management...
Hire Now
Freelance Aws opsworks developer in Hicksville, United States
Development and Operations Director
Global DevOps Community | http://devopschat.co Contact Details | http://jared.nyc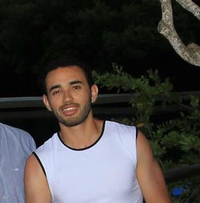 Hire Now
Freelance Aws opsworks developer in Ensenada, Mexico
CTO & Co-Founder at SimplePay.com.mx
Currently working as CTO for a tech Startup. Given the exposure of uncertainty that a startup has, I get to wear many hats and be involved with different technologies. The bottom line duty: develop strategies and leverage technologies to build and improve our product. Specialties: Java programming, Web and cloud services development, Amazon Web Services (AWS), Team and project management.
Hire Now
Freelance Aws opsworks developer in Marquette, United States
Emergency support specialist, cloud consultant, lifetime coder, Linux ninja, security guru, developer-operations liasion, systems administrator. Often called 'rockstar', 'unicorn', 'hero', 'savior', 'recluse'; seldom called on the phone.
I put out cyber fires over donuts and camp fires. Polyphasic sleeper serving all timezones! Provider of live-help in real-time via video conference for technologies I have mastered and problems no one else can solve. Writer of re-brandable content management systems (every app has content, does it not?), re-usable apps & APIs, member of Mensa & Intertel, slayer of salmon. Human languages for fun, programming languages for breakfast. I left Detroit in the Dot-Com era to live deep in the north woods, I wear camo every day and kill my own food when I have to. I solve my own problems with grace and efficiency. I'll be happy to solve yours! My three most valuable skills: * Problem solving * Anticipation (of variables and user expectations) * Machine logic These skills, when applied t...
Hire Now
Freelance Aws opsworks developer in Ashburn, United States
RHCSA/RHCE with strong knowledge on system programming and enterprise app development.
I have developed apps for companies like Pizza Hut, Neiman Marcus and others. Let me share what I have learned from those projects.
Hire Now
We are a team of software developers having an excellent experience of more than 8 years in development, testing and implementation. Our technical expertise is in ASP.Net, C#, .Net framework, etc. and many more technologies.
Hire Now
Freelance Aws opsworks developer in Redmond, United States
Senior Software Engineer at G2 Web Services
Software engineer from Vancouver / Seattle area. Loves the web. Loves to help. I am doing this as a volunteer so I've set my price at $0/hr.
Are You an
Aws opsworks
Developer?
Get paid while making an impact. Become a Codementor for the next wave of makers.
Apply Now