Not looking for Aws cloudfront Developers? Find other types of developers: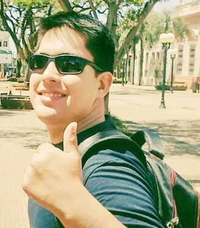 View Profile
Freelance Aws cloudfront developer in Encarnación, Paraguay
Full Stack Developer & DevOps
Hi there! I'm a highly focused FullStack Developer with 5 years' experience working in a variety of developments as a freelancer and as a part of developer's teams, I've been working always from my location as a remote developer. I'm always looking to code to the highest standards to write solid code. I'm continuing learning and using new technologies to improve my work's quality and skills. I'm trustworthy, organized, methodical and with a really good eye for the details. I understand the value of good communication regarding all progress for the whole entire work as a fundamental key to tighten the long lasting relationships. I'm comfortable working either independently or as part of a team. I'm a computer's technician, help desk, support and more too. I've worked around 2 years for ...
View Profile
Freelance Aws cloudfront developer in Ashburn, United States
JS developer
I'm a polyglot developer with decade of experience in creating webapps, mobile apps, microservices and working with major Cloud platforms.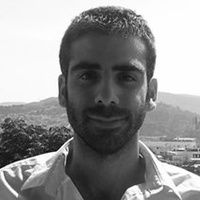 View Profile
Freelance Aws cloudfront developer in Barcelona, Spain
CTO - Startup Expert
I've been around the block and seen plenty of startups start and fail and start and succeed. I've been the developer and I've lead plenty of teams varying in size, I've touched languages from backend to frontend to mobile and systems. I can give you the secrets to make your business succeed from a technological perspective or help you solve your technical debt / issues in an agile and flexible way. If you're looking to quickly solve a problem I can help you, if you're looking for a long term mentor I can also help you.
View Profile
Freelance Aws cloudfront developer in Thane, India
CTO at Urbanity | Enterprise Web & Mobile Application Consultant | Ex-Wikipedia, Google | Amongst NY Observer's Top 20 Technologists Globally
I create strategic solutions for complex technology products and challenging business problems. I am an innovative technologist with 10+ years of experience in delivering outstanding results for an illustrious clientele. I was recently honoured to be featured amongst the Top 20 Technologists Globally by The New York Observer. Specialties: E-Commerce, CMS, API Integration, Technology Strategy, Mobile markets, Agile Development
View Profile
Freelance Aws cloudfront developer in Montevideo, Uruguay
25+ years experience, top expert in Elasticsearch (FullText and Analytics), Data Engineering, Cloud, and for the Kotlin Language.
I am a well rounded software developer that covers many development languages, frameworks, tools, infrastructure and cloud providers. Some of my top include Java / Kotlin for languages (but I touch many more including Java, Groovy, Scala, Typescript, Javascript, C#, Dart), any SQL database, most NoSQL engines, Solr / Elasticsearch (expert in both), and working in the Cloud with AWS as my highest and some services of Azure in the middle. My top skills are currently in: Data Engineering, Back-end development (REST, Server-side), Search and Analytics, Cloud, and the Kotlin Language.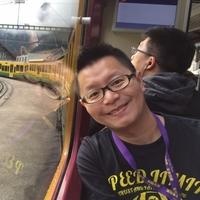 View Profile
Freelance Aws cloudfront developer in Taipei, Taiwan
Backend Software Engineer
Love to share new technology, learn new stuff and implement funny stuff in new way! Have been in several startup and be part of core-engineering team, mostly focusing on backend and DevOps work!
View Profile
Freelance Aws cloudfront developer in Marquette, United States
Emergency support specialist, cloud consultant, lifetime coder, Linux ninja, security guru, developer-operations liasion, systems administrator. Often called 'rockstar', 'unicorn', 'hero', 'savior', 'recluse'; seldom called on the phone.
I put out cyber fires over donuts and camp fires. Polyphasic sleeper serving all timezones! Provider of live-help in real-time via video conference for technologies I have mastered and problems no one else can solve. Writer of re-brandable content management systems (every app has content, does it not?), re-usable apps & APIs, member of Mensa & Intertel, slayer of salmon. Human languages for fun, programming languages for breakfast. I left Detroit in the Dot-Com era to live deep in the north woods, I wear camo every day and kill my own food when I have to. I solve my own problems with grace and efficiency. I'll be happy to solve yours! My three most valuable skills: * Problem solving * Anticipation (of variables and user expectations) * Machine logic These skills, when applied t...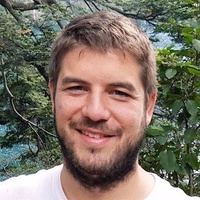 View Profile
Freelance Aws cloudfront developer in Villa Urquiza, Argentina
Full Stack Node.js & React Engineer
Full Stack Web developer, Javascript Engineer & Node.js enthusiast. I've been a developer for the past 13 years. During this time, I developed many complex single-page Web applications combining Javascript with the latest technologies and Web APIs. I've been venturing into Node.js since version 0.1 and made my way into asynchronous logic. I'm sure it has great potential and I'm looking forward to work on projects using this platform from now on. I like having the possibility to research and stay up to date with the latest tech trends so I can innovate and develop stunning products with great functionality, usability and visualizations. I consider myself having critical and analytical thinking, being meticulous, organized and self-motivated. I'm also advocate of TDD and writing clean, ...
View Profile
Freelance Aws cloudfront developer in São Paulo, Brazil
Digital Products Specialist
I'm a digital products lover, I've been working and studying many aspects of digital products development, from engineering to user experience.
View Profile
Freelance Aws cloudfront developer in Oslo, Norway
AWS / Architecture / Terraform / DevOps ++
I am fully certified in all 5 AWS certifications professional with broad experience in roles ranging between software development and technical management. I have a strong experience in: * Amazon Web-Services * Infrastructure as code and DevOps toolset * Continuous everything ("automate as much as possible" motto) * Solution and software architecture Specialties: Amazon Web-Services (expert level), Terraform, Packer, PHP, Python, Ruby, MySQL, PostgreSQL, Memcache, Redis, MongoDB, Elastic Search, RabbitMQ, Varnish, Puppet, Ansible, Jenkins, HAProxy, performance optimizations technics, nginx, *nix, various network services and APIs. Frequent speaker at technical events and meetups: * AWS User Group Norway (organizer and speaker) * DevOps Norway * DevOpsDays Oslo * eZ International Days (O...
View Profile
Freelance Aws cloudfront developer in Bengaluru, India
Software Architect & Developer
A quote to summarize my experience and expertise "I love software, because if you can imagine something, you can build it." - Ray Ozzie. My primary expertise is in understanding customers and their business, and designing technology solutions aligned to their business and revenue goals. Specifically, my experience covers the areas of product management and product development. I developed software for large enterprises to startups, on as/400 systems in mid 90s to the current web, mobile and big data technologies; I co-founded a big data product startup as well.
View Profile
Freelance Aws cloudfront developer in Redhill, United Kingdom
Full stack PHP developer
I have had the pleasure of working in web design & development all my working life. A self-confessed geek, I knew from a young age my future was in computing and with the birth of the internet came an opportunity to make a career out of my passion. Having worked for a variety of businesses, including agencies & publishers helping them to achieve great things online, I took the leap and co-founded a full service digital agency, helping businesses to create, promote and support their web presence. We are relatively young company, backed by over 15 years experience of web development & digital advertising, we are passionate about the work we do for our clients. We live and breathe digital and pride ourselves on our professionalism and quality of our work.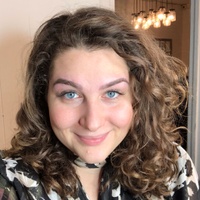 View Profile
Freelance Aws cloudfront developer in New York, United States
Full Stack Developer (JavaScript, Ruby, Python, Swift, Java, and more!)
I'm a talented Software Engineer with 6 years in the field. I'm a polyglot, which means I work in a TON of different languages. I tend to keep things practical and rooted in the real world. I'm good at giving examples of why something you're learning actually matters.. or a real, concrete scenario where I had to use a similar technique. I work in Ads, which is uninspiring, but my company's Unlimited Vacation, learning budget, and awesome culture make up for it. (Which is why Intent Media was on Crain's Best Places to work in NYC for 6 years in a row!!!) Some personal info: I live in New York City right by Times Square. I practice contortion and trapeze on the side. I have a dog that skateboards. I throw bullwhips in Central Park.
View Profile
Freelance Aws cloudfront developer in Amman, Hashemite Kingdom of Jordan
Solid Developer with long experience with open source technologies and Machine learning
Senior developer with about 19 years of experience developing solutions of different sizes, platforms, fields, like Embedded Linux Streaming (C/C++, Bash ), Content sites/Drupal, Image processing ( C/C++ ), Optimization ( Python), Mobile content delivery ( PHP, C/C++ ), and Airlines and tracking systems ( C# ).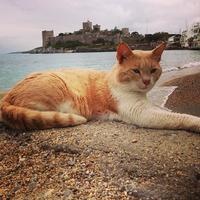 View Profile
Freelance Aws cloudfront developer in Vancouver, Canada
Senior Web Developer at ShareDesk
10yrs+ full stack developer, experienced angular.js developer. Technical expertise includes: angular js, php, mysql, web focused server configuration/management/devops with AWS, dedicated or cpanel/plesk (preferably not)
Need to Hire a Senior
Aws cloudfront
Developer?
Get Started
Are You an
Aws cloudfront
Developer?
Get paid while making an impact. Become a Codementor for the next wave of makers.
Apply Now