Freelance Aws api gateway Developers Available for Hire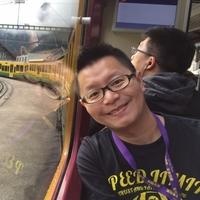 Hire Now
Freelance Aws api gateway developer in Taipei, Taiwan
Backend Software Engineer
Love to share new technology, learn new stuff and implement funny stuff in new way! Have been in several startup and be part of core-engineering team, mostly focusing on backend and DevOps work!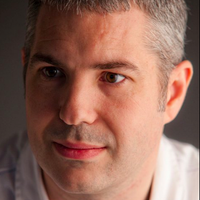 Hire Now
Freelance Aws api gateway developer in Ashburn, United States
I enjoy making the seemingly impossible, possible. Coding for over 35 years!
I have a deep interest in technology and I am happiest when applying new learnings to solve real-world problems. I feed off change and innovation. I am motivated by the words "it can't be done". As CTO and Founder of a startup I have am deeply engaged in cloud architecture, CI testing and deployment automation, application development (almost exclusively Go on the back and Angular JS on the front and deploy the back with Kubernetes and Docker, with the front on s3 and Cloudfront), iOS and Android applications and even embedded firmware for Bluetooth beacons. Our platform is backed by Hyperledger Fabric and I have deep Blockchain domain expertise and am an active contributor to the Hyperledger Fabric project. Ours was the first production application to launch on v1.0.0.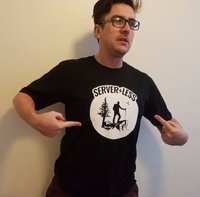 Hire Now
Freelance Aws api gateway developer in Lane Cove, Australia
Serverless Architect and Developer
I am an experienced Developer and Polyglot Programmer, based in Sydney, Australia. I specialise in Serverless Architectures and the AWS platform. I've been developing serverless applications with TypeScript and JavaScript, but I've experience with a bunch of other languages as well. I quite like databases, and distributed systems.
Hire Now
Freelance Aws api gateway developer in London, United Kingdom
CTO
I am a highly skilled and self-taught full-stack engineer (Node.js, React, Angular, MongoDB + others), communicator and dynamic individual with the enthusiasm and passion for the work I do to drive and motivate myself and others around me to achieve targets and goals to exceptionally high standards. I am always looking to harness the latest in web technologies to direct and create truly engaging and intuitive user experiences. I'm constantly seeking ways to develop myself personally and professionally through sought advice and research and believe you should never stop aiming to become the-best-version-of-yourself. I'm currently acting as Chief Technology Officer (CTO) and Head of Product Development for Manchester-based tech startup "Compare52"​. We provide search technology to media, r...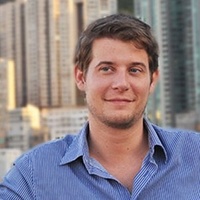 Hire Now
Freelance Aws api gateway developer in City of Victoria, Hong Kong
Full Stack Developer: Ready to aid and abet the self-proclaimed geek.
Since the impressionable age of 12 years old, I've been excitedly coding and eagerly solving problems - tech and otherwise. To this day, I more than welcome the supposedly unsolvable and the utmost challenging. I pride myself on my love of learning and desire to expand and further my knowledge on tech topics, and hope this energy is something I can share in influencing others. I am a full stack developer (15+ years experience), with strong knowledge & passion for Golang, AngularJs, CouchDB, AWS and your good old fashioned HTML/CSS. At PassKit, I head up our Engineering team, and am responsible for leading our Enterprise Client integrations. It's my job to make it a piece.of.cake. for other techies, marketeers and companies to get their content into the exciting space that is Mobile Wal...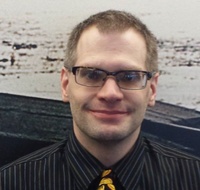 Hire Now
Freelance Aws api gateway developer in Naperville, United States
Highly motivated developer and DevOps
Highly motivated and out of the box thinker constantly working on web applications and automation both on the Internet side and for internal applications. Specialties: In depth troubleshooting experience with applications written in numerous languages, databases, networking, firewalls, load balancers, and others. Strong oral and written communication skills,. Well learned (Ruby on Rails, Java, AJAX, HTML/DHTML, C, Perl, Oracle, Postgres, MySql, shell scripting, git, subversion, PL/SQL, Chef, etc.)
Hire Now
Freelance Aws api gateway developer in Granger, United States
Experienced Senior System Administrator with a demonstrated history of working in the higher education industry. Strong information technology professional skilled in Databases, Servers, .NET Framework, HTML, and Internet Protocol Suite (TCP/IP).
Hire Now
Freelance Aws api gateway developer in Uberlândia, Brazil
Fullstack Engineer & Product Owner
I'm a digital products lover, I've been working and studying many aspects of digital products development, from engineering to user experience.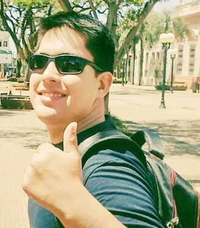 Hire Now
Freelance Aws api gateway developer in Encarnación, Paraguay
Full Stack Developer & DevOps
Hi there! I'm a highly focused FullStack Developer with 5 years' experience working in a variety of developments as a freelancer and as a part of developer's teams, I've been working always from my location as a remote developer. I'm always looking to code to the highest standards to write solid code. I'm continuing learning and using new technologies to improve my work's quality and skills. I'm trustworthy, organized, methodical and with a really good eye for the details. I understand the value of good communication regarding all progress for the whole entire work as a fundamental key to tighten the long lasting relationships. I'm comfortable working either independently or as part of a team. I'm a computer's technician, help desk, support and more too. I've worked around 2 years for ...
Hire Now
Freelance Aws api gateway developer in Chennai, India
Full Stack Developer with a passion to help developers & businesses
I'm a seasoned developer with a focus on crafting elegant and maintainable software coupled with a strong product mindset enabling you to not only go-to-market swiftly but also making sure the software is flexible and extensible so it can adapt to your changing business needs and models. Expert on Ruby on Rails & ReactJS. I have experience build applications in the entertainment, healthcare & eCommerce domains and a capacity to learn your project's domain so I could deliver value efficiently for you. I can work with you on — Full stack design and development with Ruby on Rails, ReactJS or the other technologies I'm listing below. — Scaling, upgrading & maintaining your legacy project — Augmenting your product team — Producing a solution architecture for your project — Technical mentor...
Hire Now
Freelance Aws api gateway developer in Lagos, Nigeria
Passionate learner and builder
My name is Opeyemi Obembe. I build things for web and mobile.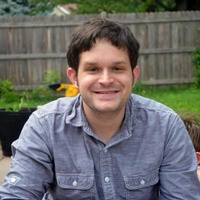 Hire Now
Freelance Aws api gateway developer in Shawnee, United States
Experience Software Architect with a passion for teaching
I've been a software architect for years, working hands on to implement a wide range of applications both on the development side and the devops side. One of my favorite aspects of my job has been mentoring people less experienced with the technologies I love. I've recently started doing independent consulting work, and I'm looking for more opportunities to teach people who are eager to learn.
Need to Hire a Senior
Aws api gateway
Developer?
Get Started
Are You an
Aws api gateway
Developer?
Get paid while making an impact. Become a Codementor for the next wave of makers.
Apply Now